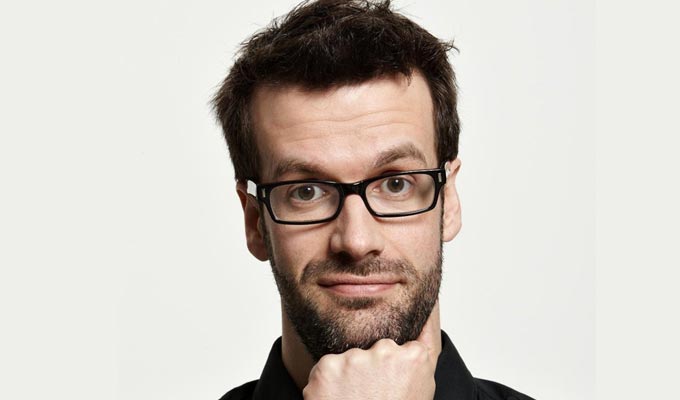 Three-quarters of BBC comedians are liberals
Three-quarters of comedians appearing on BBC shows are Left-wing Remainers with progressive views, an anti-woke pressure group has claimed.
The Campaign For Common Sense analysed a month's work of programming, then delved into the views that the on-air comics had expressed elsewhere.
In total there were 364 slots filled by 141 different comedians. They found that 268 (74 per cent) of those were given to comics with what they called 'publicly pronounced left-leaning, anti-Brexit , or "woke" persuasions'. The latter was defined by any comic who 'promote or endorsed identity politic issues'.
The group added that only four slots, just over one per cent, were given to comics who were explicitly conservative, pro-Brexit or 'anti-woke',
Mark Lehain, the Tory-supporting director of the pressure group, has used the figures, taken from last month's programming, to lobby new BBC director-general Tim Davie to change the comedy booking policy.
'The BBC is one of the few organisations with the resources and clout to break acts and take them through from open mic slots to nationwide audiences,' he said, 'However, there has long been a feeling that comedians of a left-liberal leaning seem to get disproportionate airtime. This report's analysis suggests that there is something to this.
'It is worrying that the range of views held by the artists and acts [the BBC] uses is so unbalanced and does not reflect in any way those of the intended audience – the UK population.'
The report also included a list of comedians it suggested the BBC should book, including those who perform regularly at the Comedy Unleashed night in London that prides itself on challenging left-leaning orthodoxy.
The left-wing comedians included Nish Kumar, Romesh Ranganathan, Marcus Brigstocke (pictured), Dara O Briain, Jo Brand, Shappi Khorsandi, Sarah Keyworth, Sue Perkins and Sara Pascoe.
Geoff Norcott and Gyles Brandreth, appearing on The Now Show and Just A Minute respectively, were cited among the small number of conservative voices.
Non-woke comedians
Some conservative acts the Campaign For Common Sense says the BBC could book

Campaigners studied every comedy on BBC One, BBC Two and Radio 4 plus appearances on other programmes, such as talk shows. They counted recent repeats, but not sitcoms.

They admit their research might not be perfect, whether in categorising a comedian's views, which they got from interviews of social media, or because their research was conducted at the end of a year in which production had been heavily affected by the pandemic.

However, they said: 'We do believe that our approach provides a reasonably reliable picture of the BBC's comedy output in general terms.'

A BBC spokesperson said: 'We don't analyse our comedy by comparing numbers. We judge it on it being funny, how popular it is and whether it reflects a range of different voices and views.'

Published: 13 Dec 2020
What do you think?