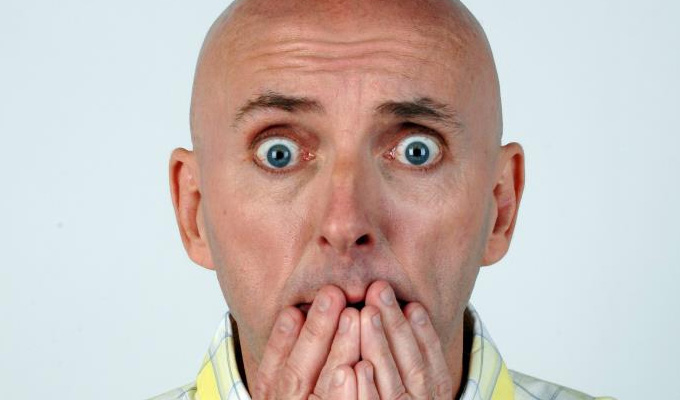 Lee Hurst
Date of birth:
16-10-1963
Lee Hurst grew up with his family in one room of his grandmother's maisonette in Poplar, East London. His first job, aged 16, was as a trainee telephone engineer, .
After developing his stand-up act, he became a warm-up man for Have I Got News For You? The producers then needed a warm-up man for the pilot of their new comedy sports quiz, They Think It's All Over – and ended up signing him as a regular panellist. He appeared in six series, from the first episode in September 1995 until 1998.
In 1996, he hosted an ill-fated revival of Saturday Live, and has made appearances on the likes of That's Showbusiness, The Stand Up Show and Have I Got News For You? He also created the Channel 5 series Bring Me The Head Of Light Entertainment, which ran for three years from 1997.
However, in the late Nineties, he set up his own club, The Backyard Comedy Club, in Bethnal Green in London's East End. He considered standing in London's 2004 Mayoral elections in protest over a proposed redevelopment which would have seen his club demolished.
However, he suddenly closed the venue without explanation in November 2007. The club then reopened under the name The FymFygBar, with Hurst compering most Saturday evenings.
He is no stranger to the headlines: In 2005, he was briefly detained under the Mental Health act after threatening to kill himself in an emotional call to a national newspaper, which he later said was a 'cry for help' over the way his dying father was being treated in hospital. And in 2008, he smashed an audience member's mobile phone in fury, mistakenly believing his jokes were being filmed for the internet.
Also in 2008, he returned to TV quiz shows, as a regular panelist on Five's The What In The World?
He suffers from a form of arthritis called ankylosing spondylitis, a hereditary condition which causes acute back and joint pain.
Read More