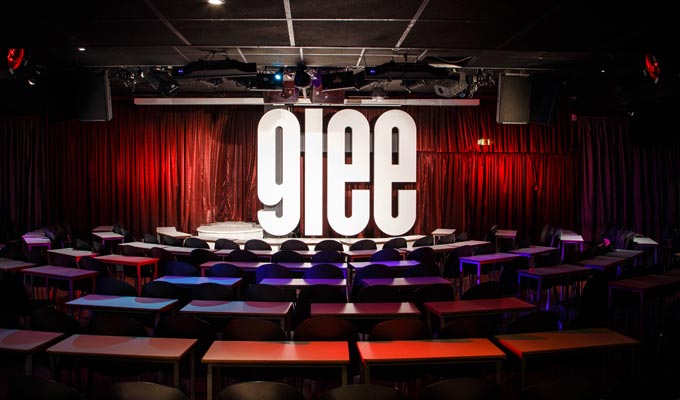 Big grants to keep comedy venues alive
Several comedy venue have received five- and six-figure sums from the Government to help keep them viable through the coronavirus pandemic.
Venues include the Glee Clubs, London's Angel Comedy and 99 Clubs, and Edinburgh Fringe operators Underbelly and Pleasance have benefited from the £1.57billion Cultural Recovery Fund, it has been announced today.
More than 1,300 theatres, live music venues, clubs and museums in England have received payments from the scheme, billed as the biggest ever one-off investment in the sector funded by taxpayers.
But it comes when almost all live entertainment has been cancelled, cutting off almost all the commercial income, and the sector is living under the further uncertainty of local lockdown.
All the grants are under £1million. The biggest recipient in the world of comedy is the Soho Theatre, which also has a vibrant drama development programme as well as its West End premises to support. It receives £898,322.
Still in London, the Leicester Square Theatre, whose programme is also dominated by comedy, receives £623,640.
Up the Creek comedy club in Greenwich gets £165,000, and the 99 Club, which runs comedy nights in bars and nightclubs in central London, receives £100,000. The Angel comedy club in Islington benefits to the tune of £90,425, the Poodle Club in Sydenham, South London, will receive £52,652 and The Stand-Up Club Ltd, which runs shows at The Comedy Pub in Piccadilly, receives £55,000.
Comic Enterprises Ltd, which runs the Glee venues in Cardiff, Birmingham, Nottingham and Glasgow, receives £246,402 and Komedia received almost £500,000 – £247,000 for its Brighton venue and £210,000 for Bath. The company's Brighton venue tweeted: 'We are proud to announce that we will be one of the recipients of the Culture Recovery Fund. Thank you to everyone who has helped support us, including @CarolineLucas [the local Green MP] - this fund will help provide a moment of much-needed relief', while the Bath venue said: 'This is a milestone in sustaining the future for our venue and its staff, as well as the artists and community it supports.'
After being awarded £96,357, Liverpool's Laughterhouse venue tweeted: 'We are delighted and hugely grateful that we have received a grant from the Culture Recovery Fund so we can continue to provide the best comedy to our loyal customers, employ more comedians and keep bringing laughter to the heart of Liverpool.'
Caddies Comedy Club, which runs stand-up nights in a crazy-golf venue in Southend, Essex, receives £180,000; while the Comedy Station in Blackpool received £50,000.
Underbelly, which normally runs a big festival on London's South Bank as well as its Ednburgh operations, received £584,751 while the Pleasance, which also has a venue in North London, received £249,352. The grants have been administered by Arts Council England, so it's likely the funding is for operations south of the border.
The Pleasance tweeted: 'We're delighted to have received funding from the government's #CultureRecoveryFund. Now that we're re-opening, this support will help us to continue to be #HereForCulture in Islington.'
The Bath International Comedy Festival receives £75,000, and Funny Women has been awarded £80,000. Founder Lynne Parker said: 'This is true affirmation for all the hard work our team have put in over the last six months to ensure that the 2020 Funny Women Awards took place and create a sustainable outreach programme for our community. Without this funding we would have been facing an uncertain future. We have a strong theatrical heritage here in the UK so I am particularly delighted to see comedy recognised as part of this and a significant cultural indicator - never have we needed humour and laughter so much.'
But the grants have not been confined to venues and promoters. Publicist Gaby Jerrard received £100,000 for her PR company, which represents a large range of comedians.
Culture secretary Oliver Dowden said: 'Culture has never been more important than in the last few months, with music, theatre and art giving so many of us the chance to connect with one another, be inspired and stay positive in difficult times.
'Today's announcement shows that the Government is here for culture in return, with this massive support package ensuring our cultural sector can bounce back and be there for future generations.'
But the grants risked being overshadowed by a row over a government advert on social media showing a ballerina with the caption: 'Fatima's next job could be in cyber (she just doesn't know it yet)'
The image, encouraging people to train in new jobs, was widely seen as demeaning the performing arts.
Dowden was forced to distance himself from his own government's messaging, tweeting: 'To those tweeting re #Fatima. This is not something from @DCMS [Department for Culture Media and Sport] & I agree it was crass
'This was a partner campaign encouraging people from all walks of life to think about a career in cyber security I want to save jobs in the arts which is why we are investing £1.57bn.'
Published: 12 Oct 2020
Recent News
What do you think?