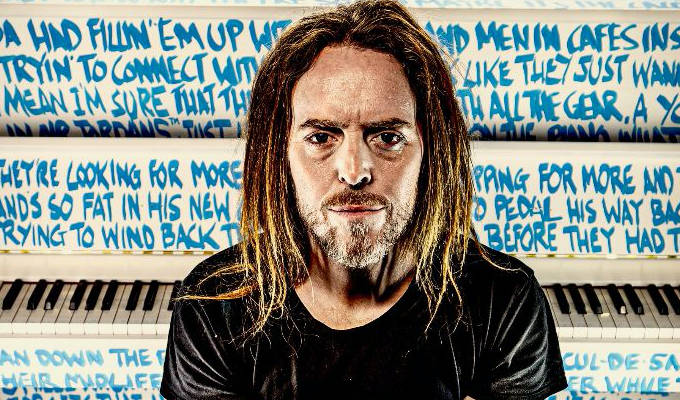 Tim Minchin releases a new single, Airport Piano
Tim Minchin has revealed another new track from his forthcoming album, Apart Together,
The comedian and musician describes Airport Piano as 'almost definitely the funkiest tribute to midlife crises and the emptiness of acquisition ever recorded in the antipodes'.
He added: 'It walks the line between extremely cool and extremely uncool with barely a teeter.'
MInchin also filmed a video for the track in the garage of the house where he was forced to spend two weeks in quarantine.
He put a call out on Twitter to find an old piano that he could sand down and write the lyrics on - and Yamaha sent him a brand-new one. Minchin now plans to auction the piano to raise money for charity.
Minchin has previously released Leaving LA, I'll Take Lonely Tonight and the title track of the new album, Apart Together, ahead of its release on BMG on November 20. (Order here)
• Read some of the highlights of Minchin's podcast interview with David Tennant here.
Published: 25 Sep 2020
Recent News
What do you think?