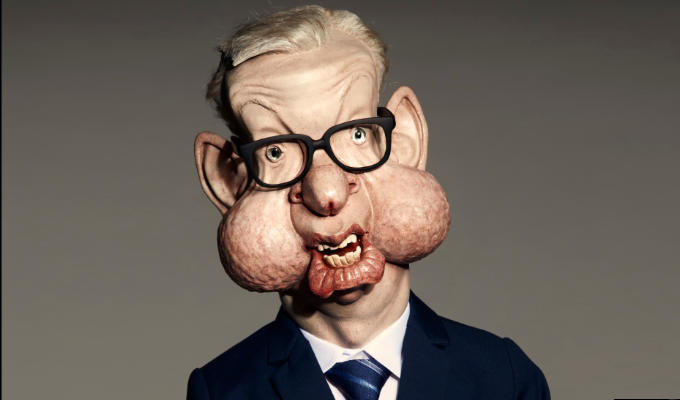 Spitting Image reveals launch date - and new puppets
Spitting Image producers have released images of four more of their satirical puppets today, while announcing that the series will launch on BritBox on October 3.
The new images show Charles and Camilla sporting first and second place rosettes, a hamster-cheeked Michael Gove and a king-fu-fighting Dominic Raab.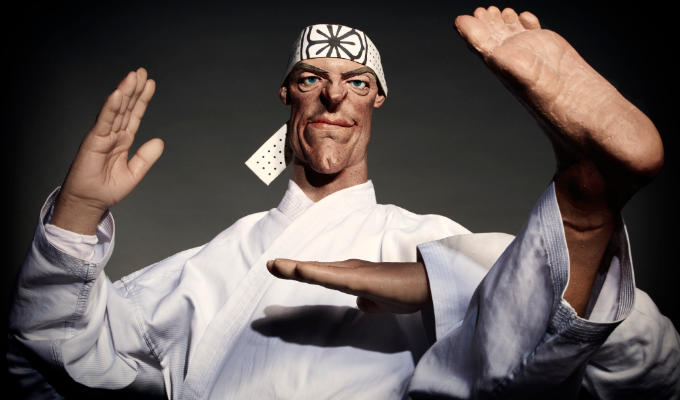 Original Spitting Image co-creator Roger Law heads the show's creative team, while Jeff Westbrook, whose credits include The Simpsons and Futurama, leads a team of writers that includes comedians Al Murray, Phil Wang, Richard Herring, Sophie Duker and Travis Jay
Produced by Avalon throughout the pandemic, over 100 puppets have already been developed by socially distanced teams of artists - see below for a list of those announced so far - ready to film sketches close to transmission.
Voice artists include Futurama's Billy West and John DiMaggio, impressionists Debra Stephenson, Jess Robinson, Luke Kempner and Lewis MacLeod, and comics Guz Khan and Matt Forde.
Law said: 'Everything the team have done on the new Spitting Image shows, the caricatures, puppets and satirical gags have all been done in the public interest, as Boris might say "Pro bono publico".
'It's time to come off furlough! The people have spoken and the puppets are oven ready. We're going to take back control from the likes of Boris, Cummings, Trump, Kim Kardashian and Kanye West. This time Spitting Image is going global so we will be making world beating trade deals with North Korea and Belarus
'And if Gavin Williamson and Dominic Cummings finally get the sack, Spitting Image will give them a job. We have always employed strange people and I'm sure Dom, in particular, will be a great asset; he seems to dislike the establishment just as much as we do.'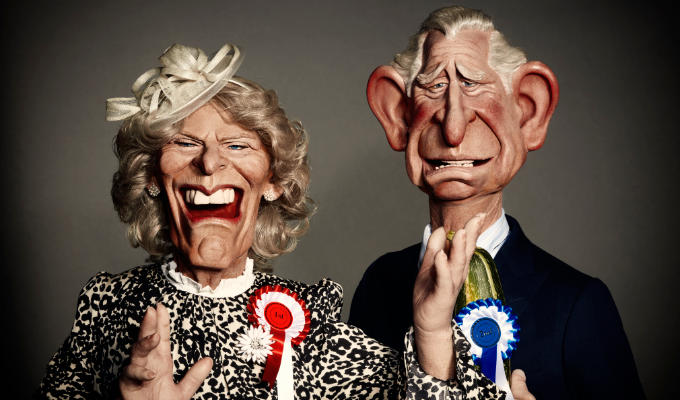 Puppets will include: Adele, Barack Obama, Billie Eilish, Boris Johnson, 'Boris Baby', The Johnson Dog, Brad Pitt, Camilla Duchess of Cornwall, Chrissy Teigen, Covid-19, Cristiano Ronaldo, Dominic Cummings, Dominic Raab, Donald Trump, Dwayne Johnson, Ed Sheeran, Elon Musk, Elton John, Emmanuel Macron, Greta Thunberg, Grimes, Gwyneth Paltrow, Harry Styles, Idris Elba, Ivanka Trump, Jacinda Ardern, James Corden, Jeff Bezos, Joe Biden, Jürgen Klopp, Kanye West, Keir Starmer, Kim Kardashian, Lewis Hamilton, Mark Zuckerberg, Matt Hancock, Meghan Duchess of Sussex, Melania Trump, Michael Gove, Michelle Obama, Narendra Modi, Oprah Winfrey, Piers Morgan, The Pope, Prince Andrew, Prince Charles, Prince Harry, Prince William, Priti Patel, The Queen, Richard Branson, Rishi Sunak, RuPaul, Taylor Swift, Tiger Woods, Tyson Fury, Vladimir Putin and Xi Jinping.
Published: 11 Sep 2020
What do you think?