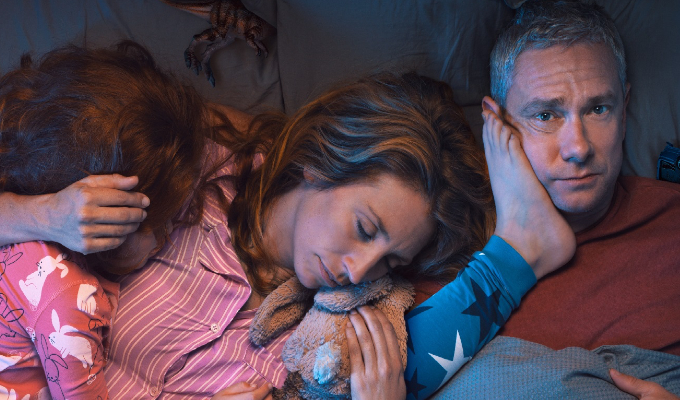 Filming resumes on series 2 of Breeders
Martin Freeman and Daisy Haggard have today resumed shooting the second series of their Sky comedy Breeders.
Production on the show, about struggling parents Paul and Ally, has been on hiatus for 16 weeks because of the Covid-19 pandemic.
Programme-makers Avalon and FX Production say those working on the London 'adhering to strict protocols' to curb any possible spread of the virus.
The Thick of It's Simon Blackwell created the show with comedian turned director Chris Addison and Freemam himself.
When the comedy was recommissioned in May, Addison said: 'We're absolutely thrilled that Sky and FX [which airs the show in the States] have decided to let us torture Paul and Ally a bit more with another season of parenting trauma. That's entirely because we've got more of the story we're excited to tell and definitely not just because it's basically free therapy for us. I flatly deny that.'
Published: 31 Aug 2020
What do you think?