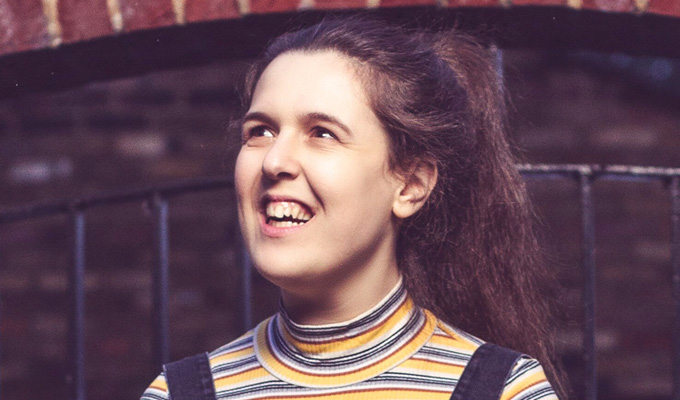 C4 travel series for Rosie Jones
Rosie Jones is making a travel show for Channel 4 about exploring the UK on a budget.
The programme currently has the working title A Great British, Female, Gay, Disabled, Covid Compliant Adventure.
She said: 'I spent lockdown back in Yorkshire with my parents, which was...tricky! But it did remind me how beautiful my hometown of Bridlington is, with its beautiful beaches, wildlife, and lovely locals. I want to explore more brilliant places like this. To be honest, I'm just over the moon to be leaving the house again.'
As well as the travel elements, the four-part show will have scripted segments revolving around a fictional commissioning editor character making demands of the production, lampooning the TV industry. Jones, who has cerebral palsy, worked in TV production before making her name as a stand-up.
The show's executive producer, Jody Smith added: 'Rosie's so boundlessly enthusiastic about everything, that after months of being stuck indoors and her usual crammed stand-up schedule on pause, we're excited and fearful of what will happen when we unleash her on Britain. We're so pleased to make this show for Channel 4, who have been enthusiastic in us roasting them.'
Channel 4's head of features and formats, Sarah Lazenby added: 'Rosie Jones' dark and mischievous humour knows no bounds. So what could possibly go wrong giving her her own show to rampage across the U.K. and send up TV bosses? We're delighted to be working with this minx and Studio 71
The broadcaster's director of programmes, Ian Katz, announced the news at the online Edinburgh TV festival today, saying it was part of the channel's drive to find 'joy and escapism' across its programming.
He also revealed that filming on Derry Girls has been 'substantially delayed' because of coronavirus, but production on Lady Parts, from Hounslow Diaries creator Nida Manzoor is about to begin, while Frank of Ireland, with brothers Brian and Domhnall Gleeson, is almost complete.
And he announced that Channel 4 would be hosting a successor to the British Comedy Awards.
Published: 25 Aug 2020
Recent News
What do you think?