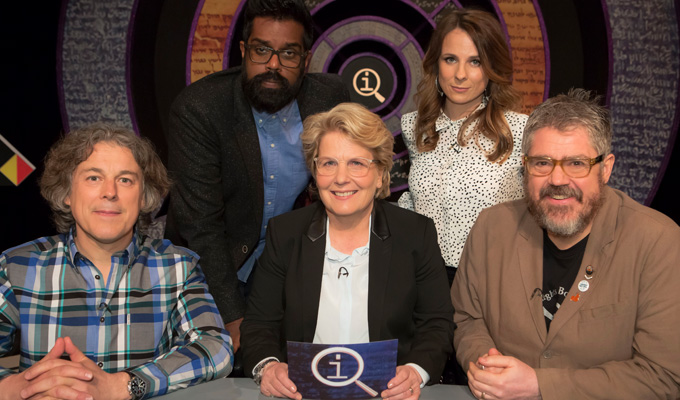 Yet another book from the QI elves
QI's researchers are to release a new book based on questions fans have set them.
Funny You Should Ask: Your Questions Answered is based on the regular Wednesday slot on Zoe Ball's breakfast show in which the so-called 'elves' tackle queries sent in by the Radio 2 listeners.
Head-scratchers include: Why don't clouds freeze? Why do dads make such bad jokes? Why is there an Essex, a Wessex, a Sussex but no Nossex? When does a rock become an island? and Can I live forever?
The title will be released on October 15 and will be the 18th QI book published by Faber, which said that worldwide, spin-off titles from the show have sold almost four million copies.
The elves - who also put out the weekly No Such Thing As A Fish podcast – said in a statement: 'Writing this book has been the perfect opportunity to pin down once and for all some of the trickiest and most fascinating questions we've faced—from the cosmically consequential (how much water would you need to put out the Sun?) to the totally trivial (why aren't unicorns called unihorns?)—and we can't wait to present Zoe with her copy.'
Ball has written an introduction to the book, which can be ordered here.
Published: 31 Jul 2020
What do you think?