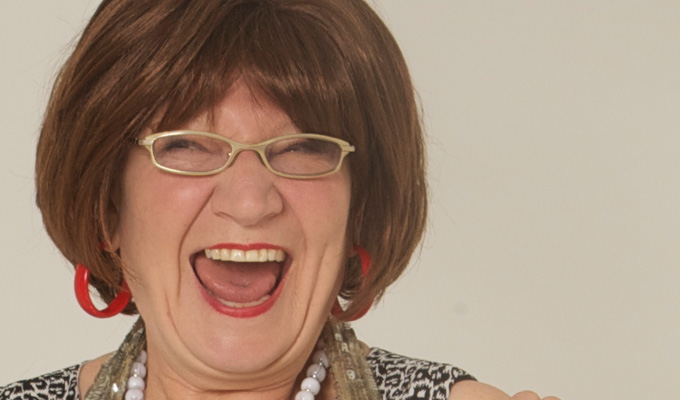 Rejoice! It's the first indoor comedy gig in 4 months
Manchester's Frog and Bucket is to become the first comedy club to host an indoor gig since lockdown began four months ago.
The venue will be staging a show next Wednesday as part of a government pilot scheme to test how venues might work with social distancing.
It will then open more fully for its regular shows from Saturday August 1, a date Boris Johnson previously signalled as the first that venues and theatres might be allowed to open.
Masks will not be mandatory for customers, but all staff will be wearing protective equipment and the venue will be operating at a reduced capacity.
Jessica Toomey, director of The Frog and Bucket, said: 'I'm honoured that I've been entrusted with the pilot and the opportunity to prove how safely stand up comedy can be offered indoors.
'It's also very exciting to fire up the stage lights again after being closed for more than four months and witness our audience having a good laugh following what has been, quite frankly, a shocking few months.'
The newly-formed Live Comedy Association has been working with the Department Of Culture Media and Sport to try to find a way for the industry to recover from the devastating effects of coronavirus, including these pilot schemes.
A survey conducted by the LCA indicated that a third of all live venues felt they would be forced to close in the next six months, rising to three quarters in the next year, if business could not resume.
Wednesday's pilot show will feature Shazia Mirza, Kiri Pritchard-McLean, Barbara Nice, pictured, and Ola Labib, and is in aid of the Women in Comedy Festival which runs in Manchester every October.
Anyone who buys a ticket - available here for £12 - must agree to the disclaimer: 'I understand that this is a pilot activity and steps have been followed to minimise the risk surrounding this activity and I am happy to accept the risks involved.'
The venue will operate a one way system, and food and drink will be table service only.
Published: 24 Jul 2020
What do you think?