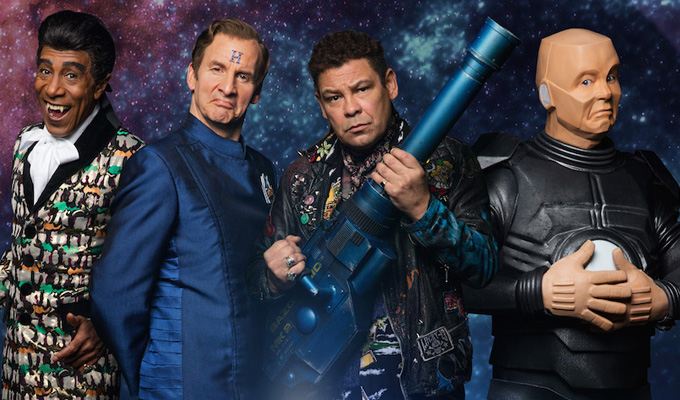 Secrets of the Red Dwarf universe revealed
The cast and crew of Red Dwarf have made a three-part series looking back over the sci-fi comedy's 32-year history.
Red Dwarf: The First Three Million Years will kick off on Dave on August 6, the broadcaster has announced today.
It promises previously unbroadcast scenes and a collection of some of the many 'smeg-ups' during the filming of the 74 episodes made to date.
Craig Charles, Chris Barrie, Robert Llewellyn, Danny John-Jules, Norman Lovett and Hattie Hayridge are all taking part in the series, which is being masterminded by co-creator, writer and director Doug Naylor.
The hour-long episodes will cover the origins of Red Dwarf, which was almost cancelled while still on the launchpad due to a lengthy electrician's strike; the special effects, modelling and costumes involve in making the series; and the science with Naylor and co-creator Rob Grant predicted. Celebrity fans will also pitch in with their reasons for loving the series.
Many of the interviews took place on the set of The Promised Land, the latest feature-length episode of the show.
Published: 14 Jul 2020
What do you think?