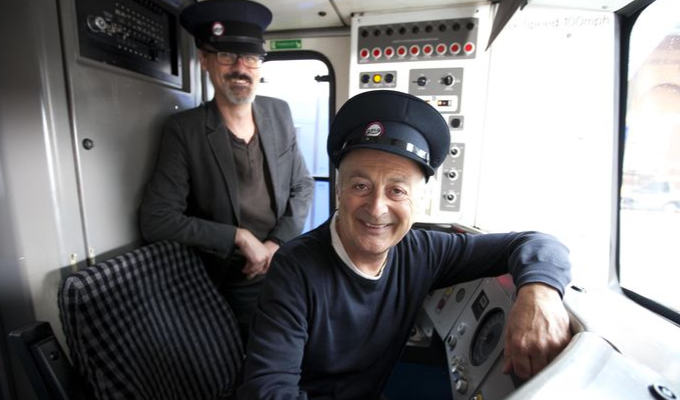 Tributes to comedy writer Richard Preddy
Tributes have been paid to comedy writer Richard Preddy, who died this week.
He worked on Channel 4's Smack The Pony and Green Wing, among credits that also included The Fast Show, Harry Enfield and Chums and Shooting Stars.
His agent, Edward Hughes, confirmed his death to Chortle, saying: 'He will be sorely missed as an incredibly creative, good-humoured and warm-hearted individual.'
Some reports have linked his death to Covid-19.
Among those paying tribute to Preddy, who was in his 50s, were fellow Green Wing writers.
Oriane Messina, said: 'We are all heartbroken about our lovely friend.' And James Henry quoted one of his favourite lines of Preddy's: 'Today may all our coats sweep with a sense of contained urgency and stylish élan.'
Star Stephen Mangan added: 'This is awful news. What a lovely man. Part of the incredible Green Wing writing team. RIP Richard.'
Preddy's partner Julia Craik, the boss of London music studios Premises, died in April.
He's pictured above with Tony Robinson, after writing joke announcements for the Blackadder star to voice for the London to Birmingham Chiltern Railway service in 2012.
Published: 10 Jul 2020
What do you think?