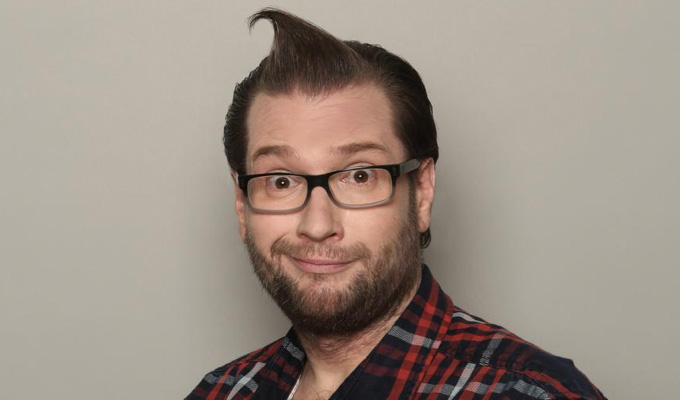 Book deal for Gary Delaney
Gary Delaney has signed a deal to publish some of his best one-liners in a new joke book.
Pundamentalist – the first title from the Mock The Week regular – is to be released by Headline in October.
The publisher's senior commissioning editor Richard Roper said: 'I have long admired Gary's endlessly inventive and hilarious stand-up, and I am delighted that Headline will be publishing his first bumper pack of beautifully crafted jokes.
'We all need a laugh more than ever at the moment, and this book will be just the tonic.'
Delaney added: 'The most common thing people say to me after shows is "I wish I could remember some of the jokes". Some people even came to see my last tour four or five times, and still didn't remember the jokes. So this book is for them.'
Click here to to order a copy of Pundamentalist, to be priced £12.99 in hardback.
Roper acquired world rights from Christian Knowles at Blue Book Artist Management, working with Rowan Lawton at The Soho Agency.
Some of the gags in the book:
Garden centres can't reopen fast enough for me, I've been living on borrowed thyme.
We can't even afford a garden, so when my girlfriend bought us a trampoline I hit the roof.
Sure everyone cares about straws killing dolphins now, but they've been breaking camels' backs for years.
Genius is 1% inspiration and 99% perspiration, which explains why Prince Andrew is so stupid.
Sad news: The British simile champion has died. We shall not see his like again.
My mum doesn't trust my dad's secretary. I asked her why, and she just said 'I've seen her type before'.
Today someone told me that I look good with a salt 'n' pepper beard, so I took that as a condiment.
My French pen friend just said 'Le Monde', which means the world to me.
Can anyone tell me what FOMO stands for? Everyone else seems to know.
Actors have got Equity, magicians have got the Magic Circle, but it's a shame ventriloquists don't have anyone to speak for them.
Does anyone know if it's safe to dye your pubes? It's a bit of a grey area.
Published: 7 Jul 2020
What do you think?