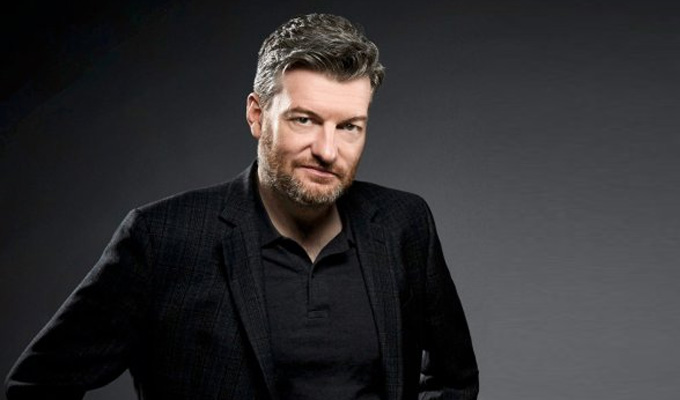 Charlie Brooker to make an Antiviral Wipe
Charlie Brooker is to make his first Wipe show in more than three years to tackle the coronavirus outbreak.
The comic has not made an episode of his wry topical comedy since the 2016 end-of-year edition, which attracted more than three million viewers.
Since then he has said he been too busy with other projects – primarily his Netflix series Black Mirror – to compile the show.
However, with the world in lockdown he has been persuaded to make a new one-off half-hour show for BBC Two, provisionally titled Charlie Brooker's Antiviral Wipe.
According to the BBC: 'Charlie will be taking a typically sharp look at life in lockdown, in a show made during lockdown. As well as coverage of the crisis itself, he'll also be looking at the things people are watching and doing to keep themselves occupied.'
Diane Morgan will return as Philomena Cunk, alongside Barry Shitpeas (Al Campbell).
Brooker said: 'The BBC asked me to supply a quote for the press release, which is what you're reading now.'
His annual Wipes ran every year from 2010 to 2016, while there were three series of Weekly Wipe from 2013 to 2015. He'd previously made similar shows based entirely around TV programmes and gaming.
News of the Antiviral Wipe comes as BBC Two announces a slew of new comedy commissions, including a full series of Alma's Not Normal from comic Sophie Willan, a series of shorts from comics in lockdown called Comedians Playing With Themselves, and a Matt Berry mockumentary series Squeamish About….
Charlie Brooker's Antiviral Wipe production credits;
Made by: Broke & Bones and Endemol Shine UK for BBC Two.
Commissioned by: Patrick Holland, Controller, BBC Two and Shane Allen, the BBC's controller of comedy commissioning.
Commissioning editor: Ben Caudell
Executive producer: Annabel Jones
Series producer: Alison Marlow
Published: 22 Apr 2020
Recent News
What do you think?