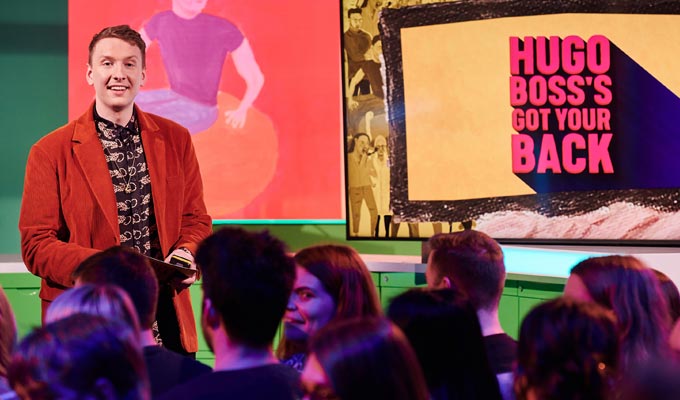 Joe Lycett's Got Your Back... is back
The week's best comedy on TV and radio.
Tuesday April 7
ALMA'S NOT NORMAL: Inspired by the life and family of stand-up Sophie Willian, who also plays the lead, this new BBC comedy pilot follows Boltonian wild-child Alma Nuthall and her family of eccentric, unruly women. They include her mum, who is battling a heroin addiction and who has been sectioned for arson, and her vampish Grandma Joan. Willan talks about the show here. BBC Two, 10pm
ELLIE TAYLOR'S SAFE SPACE: The comedian and Mash Report newsreader gets some opinions off her chest, starting by wondering if having kids ruined her life. Robin Morgan and her Mum also feature in this, the first of four episodes. Radio 4, 6.30pm
SKETCHTOPIA: A second series for the sketch show with a multicultural bent, featuring characters such as Woke Colleague, Brexit Dad and The Support Group. Writers include comedians Bilal Zafar, Athena Kugblenu and Dillon Mapletoft. Radio 4, 10pm
Wednesday April 8
JOEL DOMMETT: FINDING EMO: A one-off stand-up special, reprised from his 2014 Edinburgh Fringe show, in which the comic tries to reform the band he played in as a teenager. ITV2, 10pm
Thursday April 9
RED DWARF: THE PROMISED LAND: The boys from the Dwarf – Chris Barrie (Rimmer), Craig Charles (Lister), Danny John-Jules (Cat), Robert Llewellyn (Kryten) and Norman Lovett (Holly) – are back in this long-awaited feature-length episode. In this story, the posse meet three cat clerics who worship Lister as their God – in defiance of their leader who has vowed to wipe out all cats who worship anyone but him. Dave, 9pm.
Friday April 10
JOE LYCETT'S GOT YOUR BACK: The comic, who renamed himself Hugo Boss for one of the stunts in this episode, is back for a second series of his idiosyncratic consumer affairs show, using comedy stunts to strike a blow for the wronged. First in his sights is the fashion industry, with the help of guest Katherine Ryan and his assistant Mark Silcox. Channel 4, 8pm.
LIMMY'S HOMEMADE SHOW: You could say he was ahead of the curve, since Brian 'Limmy' Limond, has been making DIY comedy from his own home for years, building up an online audience before breaking into television. And before the lockdown, BBC Scotland commissioned him to go back to his roots, using just tripod-mounted camera to film sketches in his home and at locations around his native Glasgow. BBC Scotland 11pm, then repeated on BBC Two at 10.45pm on Sunday.
Published: 5 Apr 2020
What do you think?