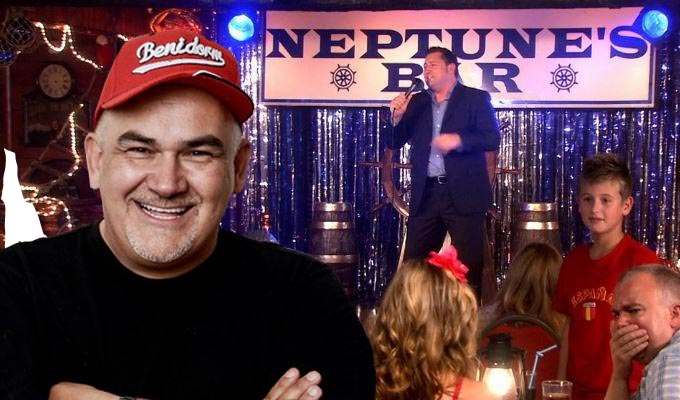 Benidorm creator to open karaoke bar... in Benidorm
Benidorm creator Derren Litten has quit comedy to open a karaoke bar – in Benidorm.
The sitcom writer made the decision after the BBC opted to not recommission his latest comedy, Scarborough, which he said was some of his best work.
Mateo's, named after Benidorm's barman Mateo Castellanos, had been due to open on April 10, decorated with Litten's collection of memorabilia from the ITV sitcom.
But the coronavirus crisis has temporarily postponed opening. Spain has closed all bars and restaurants as it struggles to cope as one of the countries worst hit by the global pandemic.
Litten revealed the news on social media this weekend, writing: 'What I have to tell you is hugely exciting for me but basically marks my semi retirement from writing television comedy. (Cue wild applause from some quarters!)'
'So, here's my next move, my next project, at least the next couple of years or so of my life... I hope to meet many of you for real, share a drink and sing a song in a time when all of this current madness is a distant memory .... #MateosBenidorm.'
Expanding on the reasons for his career change, he wrote: 'I genuinely thought Scarborough was some of my best work and if it's not what TV channels are looking for now maybe I should do something completely different.
'So I made a decision to step away from making tv programmes for a while and I sat down and thought about the things I like doing. I like Benidorm, I like drinking, I like karaoke, I like socialising. But how on earth could I make an income from all that?
'Looking through my storage unit in Spain at all the props and costumes I acquired (which were going to be dumped) when the Benidorm series ended, it struck me how people would love to see all this stuff and maybe have a drink and sing a song surrounded by all that memorabilia.
'That's when I first got excited about the idea of opening a karaoke bar in Benidorm. The right venue was found, not too big, not too small and we set an opening date of April 10.'
The Covid-19 pandemic may have put his plans on hold. But Litten still intends to open the bar at some point, adding: 'The show must go on and even though we can't continue work on the bar just now and we have no idea when it will open, open we will at some point and as soon as I have a date, I hope holidaymakers will visit Mateo's of Benidorm where they can view amazing memorabilia, have their picture taken with Mel's thong, the original Neptune's sign featured in every episode, try The Madge cocktail (a drink so strong you need a mobility scooter to get you home) and maybe even sing a song from the show?
'We will have regular celebrity appearances including Mateo himself, Jake Canuso and of course I'll be there an awful lot, hosting the karaoke and chatting with the people who made the Benidorm TV series such a success, You! I can't wait to meet you all, show you around and in some small way help Benidorm get back on its feet.'
Among those hailing the development was former Benidorm and Only Fools and Horses star John Challis, who tweeted: 'I know we all hoped for some miraculous reprieve from @ITV for our beloved @BenidormTVshow ,but with @DerrenLitten's announcement that he will be taking time out to run his very own karaoke bar, we should congratulate him. It's going to be mega! I'll be there.'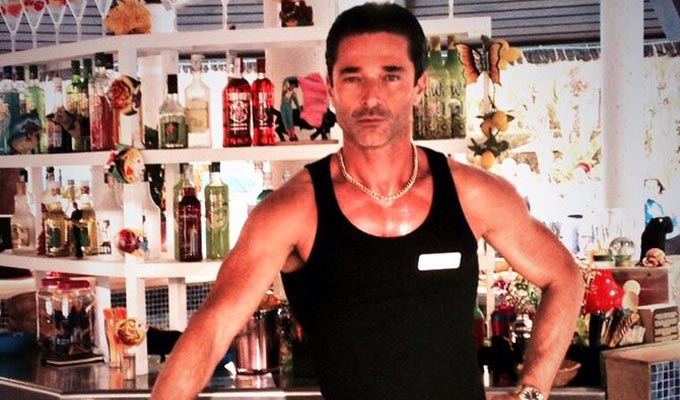 And Canuson, above, tweeted in character: 'Do chuu need a barman ? I have many cheers esperienz. I work at the solanabhotel for many cheers. I can send you my CV.'
The sitcom ran for ten series on ITV from 2007 to 2018 and featured an ensemble cast including Johnny Vegas, Tim Healy and Steve Pemberton, who also wrote for the show. All the episodes are currently available on Netflix.
It won a Bafta for best situation comedy and six National Television Awards, and also spawned a stage show, Benidorm Live, which toured the in 2018.
Scarborough, written by Litten and starring Jason Manford, Stephanie Cole and Steve Edge, also focused on a pub karaoke night and aired on BBC One in September.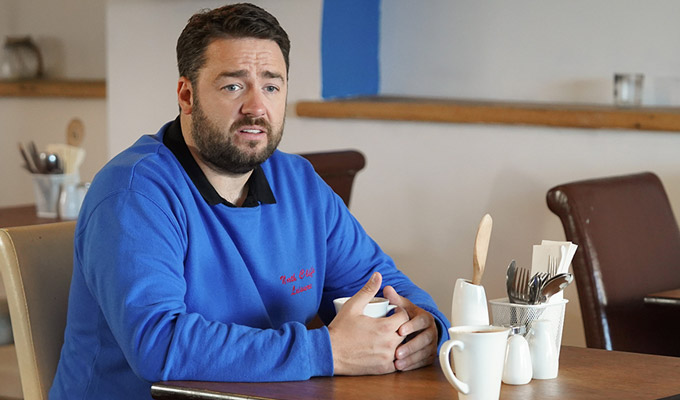 Critics were generally unimpressed with the lack of laughs but reserved praise for Claire Sweeney's performance as local man-eater Hayley. However, our four-star review praised the 'undeniable warmth of the whole good-natured endeavour'.
Here's a clip of Clive Dyke as Perry Benson, performing spiteful karaoke in Benidorm's Neptune's Bar:
;
- by Jay Richardson
Published: 30 Mar 2020
Recent News
What do you think?