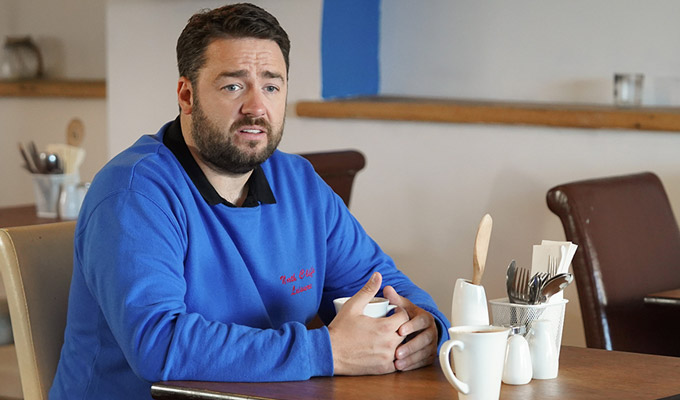 Scarborough
When Scarborough was announced, it seemed to have a lot in common with creator Derren Litten's long-running hit Benidorm, being set in a seaside resort town with a cast of working-class characters united by a love of karaoke.
But they show two very different iterations of the same broad premise. While Benidorm was very ITV with brash, bawdy people in the sun-drenched primary colours of a Spanish Costa, Scarborough is certainly more BBC One. Subdued, subtler, cosier.
In some superficial ways, it sits among the channel's more sedate, modern-day-but-still-nostalgic comedy offerings such as Still Open All Hours. But there's more sass and bite than first impressions might suggest.
Much of that initially comes from grouchy Stephanie Cole, bitching at daytime TV like a one-woman Gogglebox, while her mild-mannered daughter Karen (Catherine Tyldesley) cannot do anything right by her.
The relationship between hairdresser Karen and amusement arcade manager Mike (Jason Manford) is the core of the show, even though they are barely together in this opening episode after she caught him snogging man-eater Hayley Cox (a very vampish Claire Sweeney) behind the crab stall.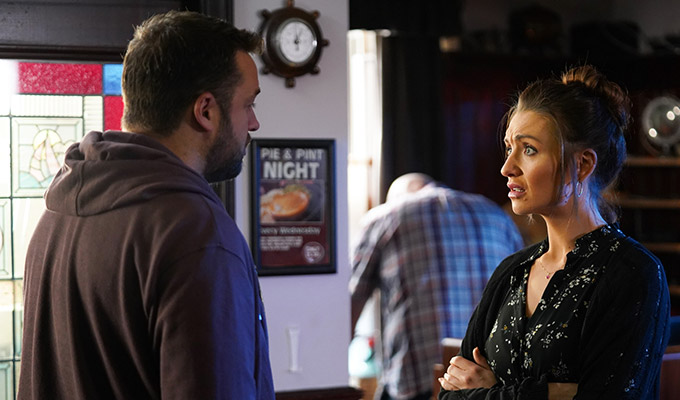 Litten has said he tried to male a comedy version of a soap, and the ensemble cast and multiple storylines put it that ballpark, but with better jokes than Eastenders. And story strands such as a jealous ex-con partner and stolen cash ups the ante.
The comedy is generally underplayed, and the better for it, much coming from the apparently irrelevant small talk between the characters. When a cat shits on a pound and a half of prime mince, the victim 'had to throw half of it away', while the name of the local newspaper gives a great gag. Not that Litten will shy away from a double entendre: 'I don't want vindaloo around my rim,' is one less-than-subtle innuendo.
Steve Edge as Mike's rent-dodging flatmate Bigbsy – an insensitive but apparently well-meaning idiot exaggerating his shady past – is a good comic sidekick, too, though him quoting Jimmy Savile comes as something of a surprise.
Like any good soap, the local pub is the heart of the community. Karaoke sessions at The Good Ship – where Litten makes a cameo as the landlord Jack – also give Manford the chance to show off his other talent as a singer, as well as adding a great retro soundtrack that adds to the undeniable warmth of the whole good-natured endeavour. Sometimes a little nostalgia's no bad thing…
Scarborough starts on BBC One at 9.30pm tonight.
Review date: 6 Sep 2019
Reviewed by: Steve Bennett
Recent Reviews
What do you think?