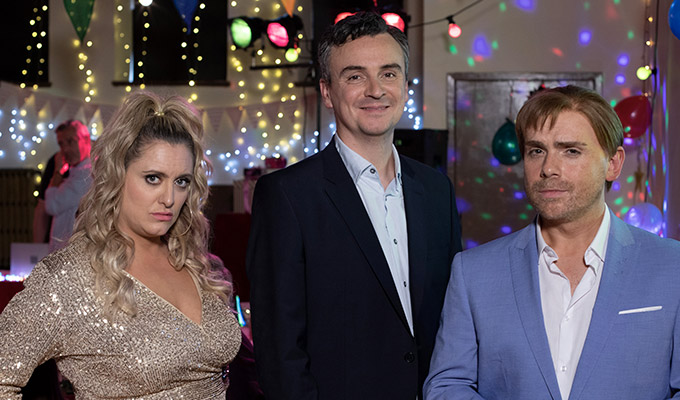 The Scotts gets a full series
BBC Scotland has ordered a full series of its sitcom The Scotts, from Burnistoun creators Robert Florence and Iain Connell.
The commission follows a pilot episode of the family mockumentary which aired earlier this year with the strapline: 'Blood is thicker than water and no one is thicker than the Scotts.'
The duo play two brothers who have a love-hate relationship, with Scot Squad's Louise McCarthy as their estranged sister and Shauna Macdonald and Sharon Young as their wives.
However, the pilot was not received especially warmly.
In a two-star review, The Herald criticised the characters for being 'quarrelsome, foul-mouthed, walking cliches who veer from being unbelievably thick to implausibly eloquent, sometimes in the same sentence'.
And on Twitter, viewers called it 'a new low for Scottish comedy'; 'absolutely woeful'. 'predictable, formulaic and unfunny' and 'absolutely embarrassing, parochial, garbage. Was it written by five-year-olds?' – although a minority of posters did like the show
BBC Scotland chief Steve Carson, said: 'We felt The Scotts was very innovative in its approach and you could already see the strong family dynamic at the heart of it.'
Here's a clip from the pilot:
Published: 24 Feb 2020
What do you think?