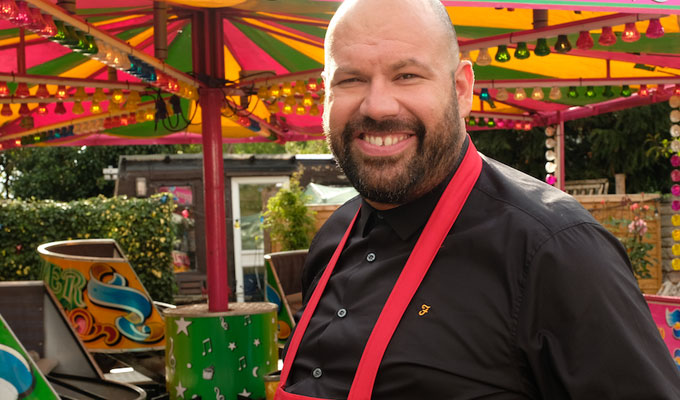 King Gary gets to reign again
BBC One has commissioned a second series of King Gary.
The sitcom stars Tom Davis as hapless Essex building boss Gary King, Laura Checkley as his social-climbing wife Terri and Simon Day as his no-nonsense dad.
The show launched with a modest 1.4million viewers last month – compared to 5.4million who saw Grantchester on ITV at the same time and reviews were generally lukewarm.
But the BBC has been encouraged to order a second series by the numbers watching on demand on iPlayer, according to trade magazine Broadcast.
The show is co-written by James De Frond, who directs, and is made by Shiny Button Productions.
When the first six episodes were commissioned Shane Allen, the BBC's controller of comedy commissioning , said: 'King Gary is big on laughs, big on heart and big on talent. Landing a mainstream family sitcom with a modern tone is a tough nut to crack but these scripts are bursting with great lines and well-earned set pieces.'
However The Guardian called the show 'patchy' but 'watchable', while Chortle said it 'feels like a sitcom [still] trying to find its feet'.
Click here to read an interview with its creators.
Here's a clip from the latest episode:
Published: 10 Feb 2020
Recent News
What do you think?