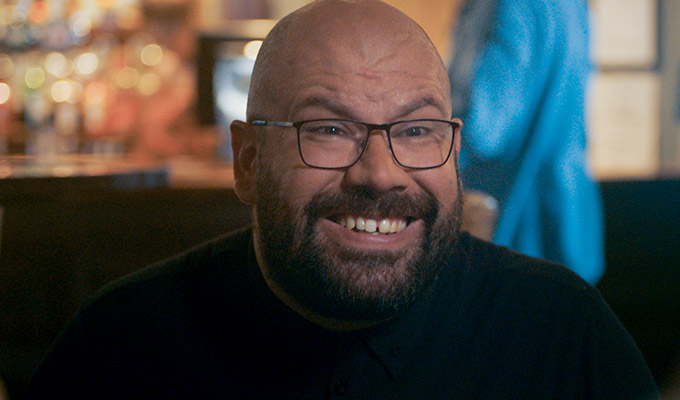 King Gary
At the press launch for King Gary, the creators spoke off the lack of working-class voices in sitcom. Which of course is true if you ignore Gavin & Stacey, Benidorm, Derry Girls, Birds Of A Feather, People Just Do Nothing, In The Long Run, Still Open All Hours, Still Game, The Young Offenders, Sliced, Mrs Brown's Boys, Scarborough…
Of that lot, King Gary is probably closest to the brazenness of Benidorm, not least because it kicks off at a sun-drenched pool. But one that's closer to Clacton than the Costas.
The Essex of this sitcom is the one of brash social status, with the successful working classes flaunting their wealth through designer labels (whether legit or snide) and the motors they drive as they try to become accepted by their middle-class neighbours. Aspiration and nouveau riche social climbing is everything, classic sitcom stuff.
Co-creator Tom Davis, so brilliant in Murder In Successville, is the title character, running a building business he inherited from his old man, a larger-than-life character played by Simon Day whose shadow he cannot escape.
He's a rounded character, struggling a bit with this lot in life – especially when his fragile authority among the lads is challenged by building site prankster Lee Benson, a deeply unpleasant bully.
But, likeable as he is, there's perhaps a bit too much faith put in the fact audiences will find this slightly awkward but well-intentioned bear of a man inherently hilarious without doing that much. Prime example is a too-long scene in which Davis struts around trying to find the perfect walk to establish his dominion.
Often the script is as unsubtle as the brash characters, such as the scene in which Gary's supportive wife Terri (a breakthrough role for Laura Checkley) struggles to pass off a borrowed top-of-the-line Range Rover as her own.
Some of the shoutier moments – of which there are a few too many – recall Harry Enfield's Self-Righteous Brother getting irate over nothing. Yet there are also some nuggets, too, from the very specific slang that's employed to Day's Big Gary referring to 'one of them gaffs where cats and dogs stay' since he can't think of the word 'kennels'.
Gary's childlike moments also soften the grating high-volume moments, such as glee at his new glasses – 'I can't wait to see a peacock!' – plus the fact that he reverts to the status of a schoolboy in the overbearing presence of his father.
Despite there already being a pilot last Christmas, this first of six new episodes still feels like a sitcom trying to find its feet – torn between its big, bold and lowish-common-denominator sensibilities and more imaginative moments and not quite achieving either, despite some winning casting.
Review date: 10 Jan 2020
Reviewed by: Steve Bennett
Recent Reviews
What do you think?