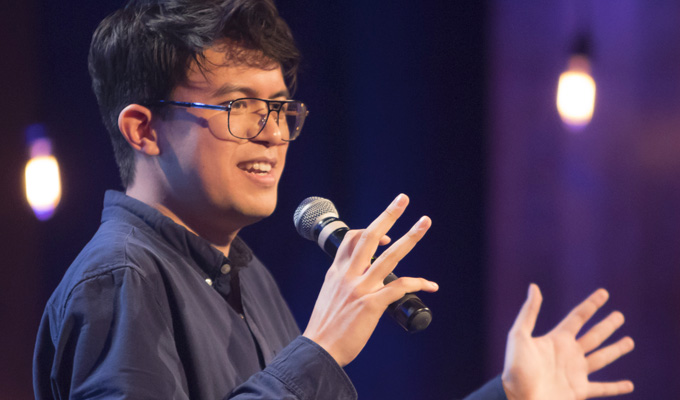 Comics win BBC Audio Drama awards
Alexei Sayle, Phil Wang and Rebecca Front all scooped awards at the BBC Audio Drama Awards last night.
Front won the best actress award for her role as Fiona, the ex-banker attending Alcoholics' Anonymous meetings in the comedy-drama Love In Recovery.
In the best scripted comedy categories, Wang took home the long-form accolade for his series Wangsplaining, whilst Alexei Sayle's Imaginary Sandwich Bar was awarded the sketch show prize.
Judges said of Wangsplaining: 'It provided an individual take on a universal subject, and tackled well documented themes in a contemporary, nuanced and original way… an engaging blend of personal history, and historical thesis packed with jokes.'
Mark Steel, whose In Town show was up for the long-form award, tweeted: 'I didn't win, and accept full responsibility for the defeat. I shall be standing down immediately, so that a new leader may begin the task of winning next year's awards. They will of course receive my full support. Finally, I blame Brexit.'
Ian Martin, famously the 'swearing consultant' on Armando Iannucci's The Thick Of It, received the Tinniswood Award, recognising the year's best original audio drama script for his comedy/drama The Hartlepool Spy
The BBC Audio Drama Awards cover any English language show broadacst or released for free, but is inevitably dominated by Radio 4.
Published: 3 Feb 2020
What do you think?