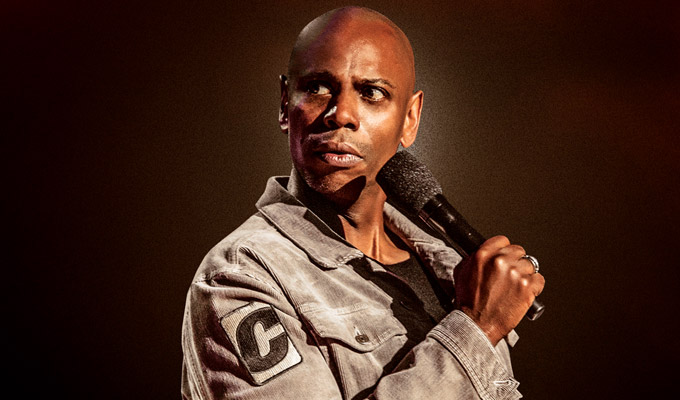 Touts offer Dave Chappelle tickets – for £417
Greedy touts are already asking more than £400 for tickets to see Dave Chappelle in London.
Some tickets for the comic's intimate shows in London's Leicester Square Theatre went on sale at 10am this morning, but only for O2 'priority' customers.
Yet already a handful are available on controversial ticket resale site Viagogo, for prices of up to £417.
Others are available for £286 to £403, suggesting touts snapped them up with the intent of selling for a massive profit. Though whether anyone would really be prepared to pay such inflated fees is a moot point.
Not that tickets are cheap in the first place – their face value is £100
Chappelle will be at the 400-seat venue for five nights from February 9 to 13, promising new material following his 2019 Netflix special Sticks & Stones.
The gigs have a strict no-mobile-phone policy, with audiences having to place their devices into secure pouches – or face ejection.
Tickets go on sale to those signed up with promoters Live Nation tomorrow, and the rest of the public at 10am on Friday.
Published: 22 Jan 2020
What do you think?