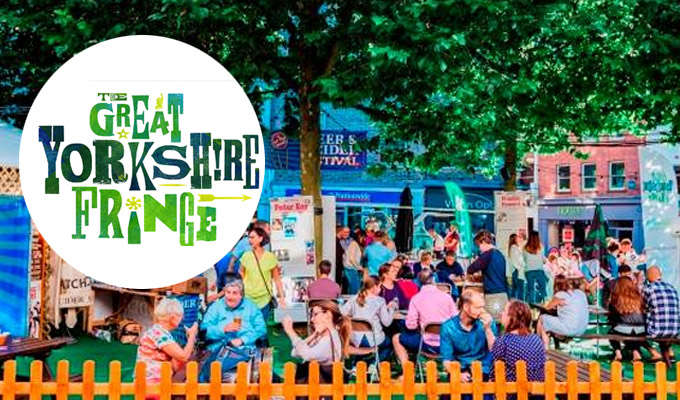 Great Yorkshire Fringe axed
The Great Yorkshire Fringe is no more.
Organisers blamed a lack of support from city centre managers for their decision to pull the plug after five years.
The festival took place over ten days in July, proving an ideal testing ground for Edinburgh previews and running a new comedian of the year competition.
It was set up by Martin Witts, who also runs the Leicester Square Theatre and Museum of Comedy in London, and involved transforming the city's Parliament Street with marquees, stalls and a wooden-framed spiegeltent.
He thanked those who took part over the years, but said: 'Our experience of sponsoring, curating and managing an event in this small city of ours has led us to the conclusion that until a well managed and efficient city centre management is implemented, that a festival of our size cannot thrive and does not have a place in York.'
However the City Of York council insisted they had 'been incredibly supportive of the festival, doing everything we can to try and ensure a smooth running of the festival in one of York's busiest streets'.
And Sean Bullick, managing director of city centre management outfit Make It York, told YorkMix: 'It is disappointing that the organisers feel this way as over the last five years Make it York have offered significant marketing and operational support for this festival.
'However we understand there have been some infrastructure challenges connected to putting on an event of this scale in a city centre space.'
Published: 9 Jan 2020
What do you think?