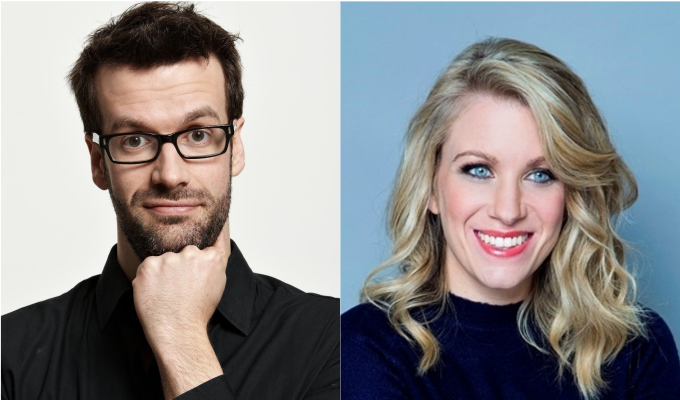 Marcus Brigstocke and Rachel Parris join Jazz FM
Comedians Marcus Brigstocke and Rachel Parris are to host shows on Jazz FM this Christmas, the station has announced.
The married couple will spend their first Christmas as husband and wife trying to prove who has the greatest jazz record collection. Their show will go out at 1pm on Christmas Day,
Self-confessed 'jazz dweeb' Brigstocke will also host The Blue Train, an hour-long show celebrating Blue Note Records, which marked its 80th anniversary this year.
Airing on Saturday December 28 at 9pm, the show will feature a selection of handpicked music from American jazz record label.
Nick Pitts, the station's content director, said: 'Marcus and Rachel have an impressive music collection. Marcus can always be seen casually sporting a jazz themed T-shirt and even has his own pet chameleon named Roy.'
The comment is a reference to the station's logo, a multicoloured chameleon.
Brigstocke added: 'I couldn't be more excited to be at Jazz FM. I'll be sharing some of my favourite artists and records with fellow jazz heads and recounting some of the stories that link them all together.
'Jazz FM asked me to pick out my favourite Blue Note Records for a Blue Train session - you might as well ask a parent which is their favourite child. I made a list and then crossed out 100 of them to leave the very best.'
Published: 18 Dec 2019
What do you think?