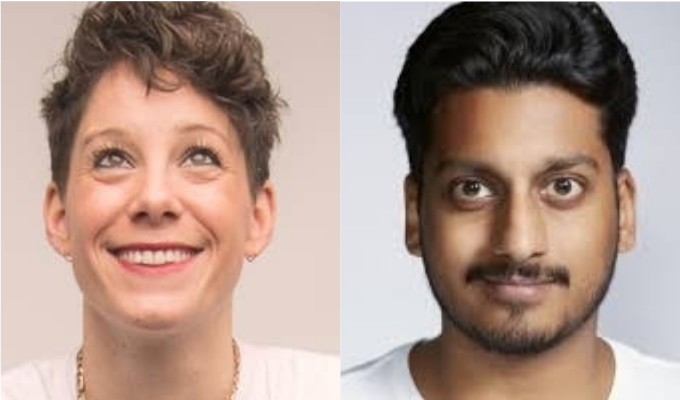 Radio 2 show for Suzi Ruffell and Ahir Shah
Suzi Ruffell and Ahir Shah are to front a Radio 2 show revolving around jokey personality tests.
Ruffell will be the main host of Explicable Me, in which two guests will complete quirky questionnaires to find out what drives them, what other people think of them, and what direction their moral compass is pointing. Shah will administer the tests.
Producers say: 'Explicable Me is a comedy entertainment show built around personality tests. We all love those Buzzfeed and Cosmopolitan tests that discover what pizza topping we are, what percentage Kardashian we are and if our sex life were a movie what movie would it be…. This BBC Radio 2 show will play host to some great stars, make you laugh and perhaps even make you reassess just who you are as a human.'
A one-off is to be recorded in front of a live studio audience in London next month. See out free tickets page for details of how to attend the taping.
Published: 17 Dec 2019
What do you think?