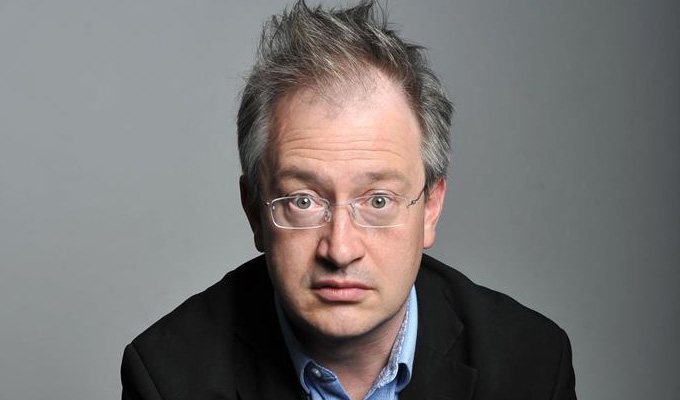 Lessons and Carols heads north
The best of the week's live comedy.
Sunday November< 24/h3>
LONDON: It's long sold out, sadly, but Absolute Radio have assembled the cream of touring stand-ups for their now-annual shindig at the Palladium. Frank Skinner - one of their own presenters - shares the famous stage with Dara O Briain, Glenn Moore, Jo Brand, Kerry Godliman, Kojo, Matt Forde and Tom Allen
Monday November 25
LONDON: Double Edinburgh comedy award winner John Kearns starts a two-week run of his latest show, Double Take And Fade Away, at the Soho Theatre, offering a finely observed commentary on the everyday through a lens that is both absurd and instantly recognisable.
LONDON: Promoters Jester Jesters are celebrating ten years in the capital with an all-dayer at the Betsey Trotwood in Farrington. It's split into four two-hour sessions, starting at 12.30pm, 3pm, 5.30pm and 8pm and admission is free, but with a charity collection for The Rainbow Centre for those with neurological conditions.
LONDON: Professional idiots Joz Norris, Lou Sanders, Lucy Pearman, Spencer Jones and Ali Brice descend on the Bill Murray in Islington for a Movember fundraiser. Should be fan-tache-tic.
Wednesday November 27
MANCHESTER: The Fast Show's John Thomson makes a relatively rare live appearance at the Frog and Bucket as part of a charity night for local community group Forever Manchester. Very able support comes from Bethany Black, Dan Nightingale and Jack Gleadow.
LONDON: Raphael Wakefield might not be a familiar comedy name, but he garnered good reviews at Edinburgh for this show which charts the rise and fall of his idol, Arsène Wenger - in a show that appeals even to non-football fans. (Read our write-up here). Now it's at Soho Theatre for one night only.
Thursday November 28
LONDON: Jaboukie Young-White, a regular correspondent on The Daily Show with Trevor Noah who has just recorded his first half-hour Netflix special, comes to London for two nights: At Soho Theatre today and at the Bush Theatre tomorrow.
ABERYSTWYTH: An excellent line-up at the Arts Centre tonight, with the intense Adam Hess, thought-provoking Athena Kugblenu and the criminally underrated Ian Smith.
Friday November 29
SALFORD: Nine Lessons And Carols For Curious People, Robin Ince's unique variety night celebrating the inquisitive and the creative, comes to Salford for the first time (and for the second time tomorrow). The line-up includes comedy mathematician Matt Parker, TV scientist Helen Czerski, who has a PhD in experimental explosives and Lucie Green, the first female presenter of the Sky At Night, and many, many more.
BIRMINGHAM: There's a strong and varied bill at the Glee tonight and tomorrow, with the wonderfully schlubbish Mike Wilmot, self-deprecating Susie McCabe and cheery songsmith Jonny Awsum, as seen on Britain's Got Talent.
Published: 24 Nov 2019
What do you think?