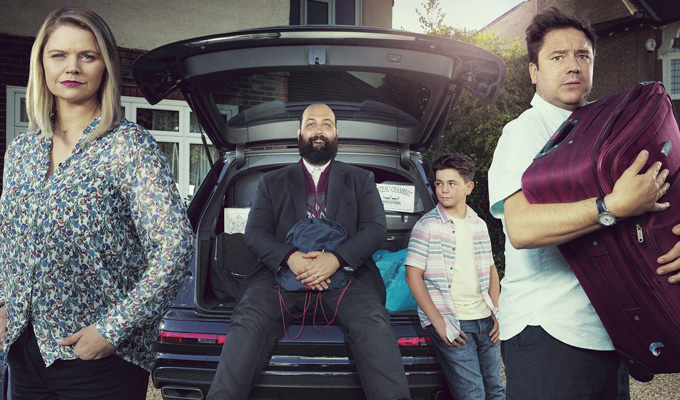 Home gets an American remake
Channel 4 comedy Home – about a couple who take in a Syrian refugee – is being remade in America.
Ben Stiller will direct a pilot episode for the NBC network, based on Rufus Jones's original.
In the British series, Jones and Rebekah Staton played Peter and Katy, who return from a trip to France to find asylum-seeker Sami (Youssef Kerkour) stowed away in their boot.
According to Deadline, in the US version, the couple are renamed Mark and Melanie, who take a trip to a cabin in the woods, but return with a refugee called Jay
Stacy Traub, who worked on Black-ish, will rework the script for a so-called 'put pilot', which means the network will have to pay a substantial fee if it doesn't get aired.
The news comes just days after it was revealed that rival network CBS was working on an adaption of BBC One comedy Ghosts.
Both remakes come from a development deal between BBC Studios and major US producers Lionsgate.
Channel 4 has already ordered a second series.
Published: 22 Nov 2019
What do you think?