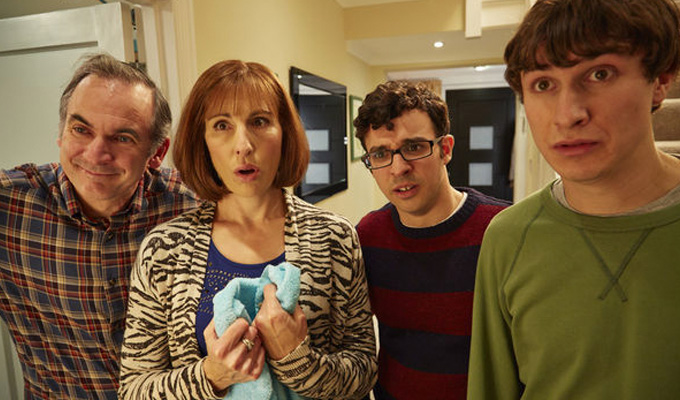 Shooting starts on Friday Night Dinner series 6
Shooting beings today on the sixth series of Friday Night Dinner.
Tamsin Greig, Paul Ritter, Simon Bird, Tom Rosenthal and Mark Heap all return to what s now Channel 4's longest-running sitcom.
Plotlines will include Dad buying a grotty old caravan to live in, Adam gaffer-taping Jonny's phone to the ceiling, Aunty Val taking up sexting, and Jim getting a new dog after Wilson died at the end of series 5.
Series 5 of Friday Night Dinner, which aired in summer 2018, was is the second-highest rating series for the show after series 1, averaging an impressive 1.9million viewers per episode.
Writer and producer Robert Popper said: 'I'm really looking forward to filming the people do the acting for the television'.
And thus we begin... pic.twitter.com/GfsKPOrL5u

— Robert Popper (@robertpopper) October 28, 2019
Executive producer Kenton Allen added: 'Friday Night Dinner has grown into a phenomenal hit for all involved and the huge demand for new episodes is rather humbling.'
The new series will air next year on Channel 4.
Published: 28 Oct 2019
What do you think?