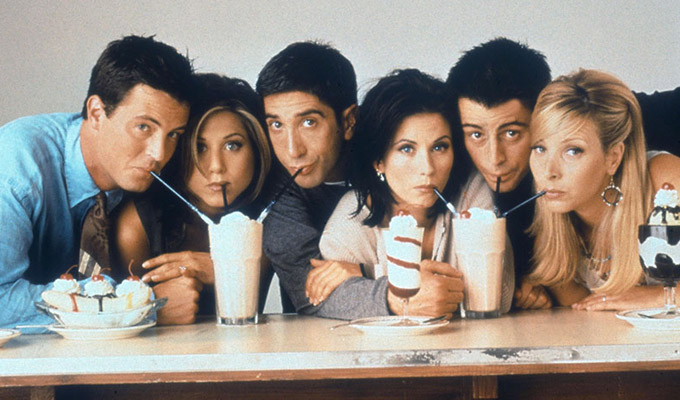 Friends hits cinemas
Friends is coming to the big screen to mark its 25th anniversary.
But it won't be a for a movie – instead the Odeon cinema chain is to screen some of the sitcom's episodes back-to-back.
Four episodes will be shown on each of four nights in December - 8, 11 and 15 – with tickets priced £13.25.
The chain said: 'Our friends are still there for you, 25 years later. Celebrate the milestone anniversary of the beloved sitcom, coming to the big screen for the first time ever.
'This is a show about love and sex and careers and a time in life when everything is possible, about the search for commitment and security – and the fear of commitment and security.'
On December 8, Odeons will be showing the pilot episode, The One Where Monica Gets a Roommate plus The One with the Blackout; The One With The Birth and The One Where Ross Finds Out (that Rachel has feelings for him)
On December 11 the programme is The One With the Prom Video; The One Where No One's Ready; The One The Morning After and The One With The Embryos.
And on December 15 it will be The One With Chandler In A Box; The One With Ross's Wedding Part 2; The One Where Everyone Finds Out and The One Where Ross Got High.
Published: 21 Oct 2019
What do you think?