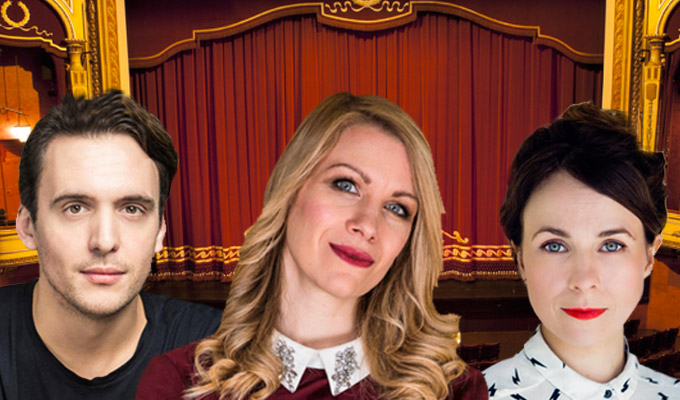 Improv meets chat show in new pilot
The Mash Report's Rachel Parris will join Cariad Lloyd and Graham Dickson in a new improv-chat-show format for Sky One.
The improvisers – who all appear in the Austentatious live show – are to record their 15-minute pilot of This Is Your Improvised Life next month.
In it, they will interview a celebrity, whose anecdotes are reimagined by the performers, putting their own spin on the stories. Dickson has previously led a team of improvisers in a similar format on the live circuit, under the name Monkey Toast.
This Is Your Improvised Life is one of ten short programmes to be curated by Romesh Ranganathan for Sky's online channels. The trio's involvement in Romesh Presents… was revealed last month, but details were not disclosed
They are all being made by Ranga Bee, the production company Ranganathan runs with director Benjamin Green, along with CPL Productions – which makes League Of Their Own.
Free tickets for the recording at Sky Studios is Osterley, West London, are available here.
Published: 8 Oct 2019
What do you think?