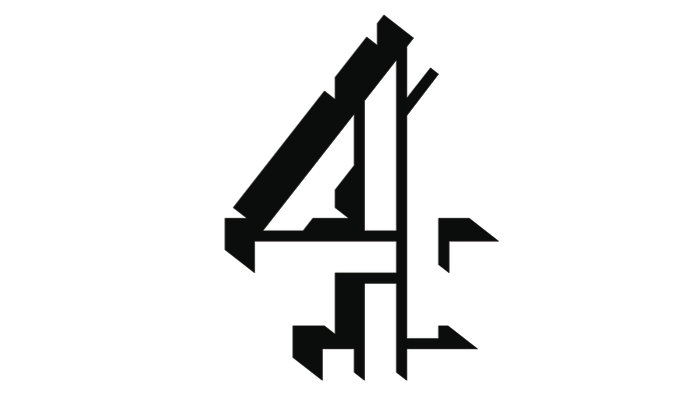 Channel 4 prepares to launch 120 comedy shorts
Channel 4 is to release 120 comedy shorts from later this autumn.
The broadcaster has today chosen five production companies to make the films for its social channels, including YouTube and Facebook.
They are: Very Nice TV; The North East Comedy Hot House; Merman & Mermade; Mother's Best Child and Blink Industries.
Channel 4 says each has been chosen because they can 'harness diverse talent from across the country, providing a launchpad for fresh comedy talent'.
The broadcaster aims for the shorts to 'range from the risky, to the mischievous to the feelgood, creating new styles of sketch comedy, as well as referencing stand-up, mime, musical comedy or animation'.
Laura Marks, the Channel 4 commissioner for the project, which is dubbed Sparks, said: 'Showcasing new writers and talent from across the country and providing a platform for them to try the things they wouldn't normally get the opportunity to do is hugely exciting for us. We look forward to unearthing the comic voices of the future and seeing how our online audiences respond.'
Sparks is part of Channel 4's previously announced comedy sandpit strategy, a £1million investment fund for nurturing new talent.
Who are the production companies involved?
Very Nice TV
Very Nice TV was founded by Andrew Robertson and Henry Imbert in spring 2018 as an entertainment specialist based in Glasgow.
The founders met 10 years ago in Endemol's digital media department where they were responsible for creating The Million Pound Drop play-along game; Webby award-winning dramas and transforming Big Brother's online strategy.
Very Nice's first commission, Mirror Mirror for BBC Scotland's digital channel,features honest and humorous conversations are filmed with a hidden camera behind the mirrors of Scotland's hairdressers. It has just been recommissioned for a further 12 episodes.
The company has signed Burnistoun's Rab Florence to help with workshops and readthroughs.
The North East Comedy Hot House
A collaboration between Northern Film + Media and scripted comedy executive Emma Lawson that will sub-commission production companies and talent to make the shorts.
Lawson said: 'I'm thrilled to finally have the opportunity to develop and showcase the rich on-screen and programme-making talent in the North East. The humour here is mischievous, inventive and has a strong sense of place, so it's a dream first project.'
Merman & Mermade
Mermade is the digital sister company to Sharon Horgan and Clelia Mountford's production company Merman, which is behind the likes of Motherland and This Way Up.
For their shorts, it will be looking at a nwq wave of female comedy talent, making relatable sketches and character comedy.
Mother's Best Child
Formed in 2012, Mother's Best Child's have already racked up 300 million views for their online sketches, incuding The Real Housewives of Isis.
Mother's Best Child was founded by Guy Davidson and Daniel Clarke who will be writing, directing and producing all their comedy shorts themselves. Clarke said: 'It's not often that you are encouraged to create something new that satirises contemporary culture and modern Britain, so we're especially pumped, at how fun it's going to be."
Blink Industries
Blink's comedy shorts will be produced by Charlie Perkins, a producer with 10 years' experience across live, radio and TV production.
She said: 'As huge fans of the alternative comedy Channel 4 is historically and currently synonymous with, we're excited to get the opportunity to make a bunch of shorts that combine the visually distinctive comedy Blink Industries is known for, with the work of an insanely talented group of comedians we love.'
Company founder James Stevenson Bretton, who will be executive producer of the shorts, has several commercials and music videos as well as Cartoon Network's The Grumpy King.
Blink Industries promise 'innovative and experimental comedy talent performing a mix of stand-up, sketch, character, mime, and musical comedy' which hopes to 'harness the energy, pace and excitement of a late-night, anarchic comedy gig.'
Published: 18 Sep 2019
What do you think?