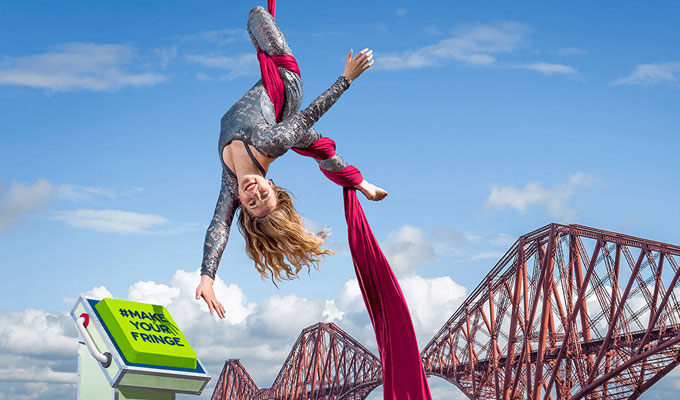 Edinburgh Fringe claims record box office again
The Edinburgh Fringe is claiming another box office record, with just over 3million tickets sold as of 4pm today.
The figure of 3,012,490 is more than 6 per cent above what had ben achieved on the last day of the 2018 festival – and is the seventh successive annual increase since figures dipped to 1,86million in 2012.
However, the extra tickets are spread over more performances. The official printed programme book listed 3,841 shows – although others will have been added after the brochure went to press – up 8 per cent on the 3,548 shows in 2018.
The news might surprise many with shows on the Fringe, who have anecdotally found it harder to shift tickets.
The Pleasance sold 560,000 tickets to 5,534 performances of 277 productions. It said sales were up 1 per cent, but also reported 560,000 tickets at this point in 2018.
Underbelly said sales were 1 per cent down down at 417,500 tickets, but in a statement directors Ed Bartlam and Charlie Wood said: 'For us it is about much more than numbers.'
The company pointed to the £500,000 they invested as producers, the £60,000 raised for charity and the 547 staff employed, all on national living wage or more.
Gilded Balloon sold more than 265,000 tickets, helped by its expansion into Adam House – as previously operated by C Venues – which it renamed The Patter Hoose. They also hailed the amount they invested in producing shows,£220,000.
Pleasance – whose shows dominated the Edinburgh Comedy Awards shortlists – also invested more than £140,000 in 20 of its shows.
Venue director Anthony Alderson said: 'The Fringe is giant family of inspiration, an artistic society hellbent on challenging the inward-looking world we currently face. '
Shona McCarthy, chief executive of the Edinburgh Festival Fringe Society, added: 'The Fringe is the perfect combination of local and global – a magnificent medieval city and its residents welcoming performing artists from all over the world.
'At a time of political division and uncertainty around the world, the role of the Fringe as a platform for radical conversations to happen – from the future of our environment to gender politics, racism and disability – has never been more important.
And Sir Tim O'Shea, chair of the Fringe Society, added: 'The positive impact of the Fringe is felt long after August comes to a close – from the artists who use the Fringe as a career springboard to the local communities who come to the festival, many for the first time, and are inspired to take up something completely new.'
Next year's festival will run from August 7 to 31.
Published: 26 Aug 2019
What do you think?