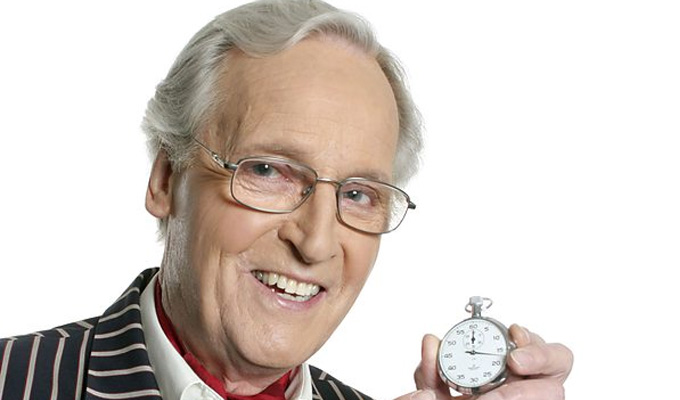 Nicholas Parsons has been admitted to hosptial
Nicholas Parsons is recovering in hospital after missing a recording of Just A Minute earlier in the week.
The 95-year-old has also dropped out of the remaining chat shows in his Edinburgh Fringe run, with Fred MacAulay taking his place.
His absence from the Radio 4 recording, blamed on a bad back, was only the second time he has missed a taping in the panel show's 52-year history.
Now it has been revealed that he was also admitted to hospital.
Gyles Brandreth, who stood in for Parsons on the panel show, tweeted this morning: 'Just been chatting with my friend Nicholas Parsons on the phone.
'He was sounding in good form, grateful for all the well wishes, & saying he expects to be "out & about in a day or two, right as rain." He's 96 in October & simply amazing!'
When he chaired this week's recordings. Brandreth joked that Parsons 'can't be here tonight as he's auditioning for Naked Attraction on Channel 4.'
Parsons missed a Just A Minute recording for the first time ever in April last year because of flu. Brandreth also stood in then, with BBC Studios' head of radio comedy, Julia McKenzie, assuring listeners that 'the apocalypse is not upon us' because of his absence.
Published: 10 Aug 2019
What do you think?