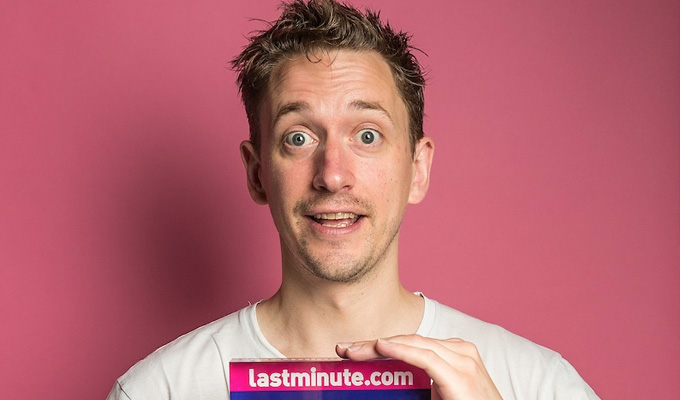 John Robins: I'd be dead if they had online gambling when I was a teen
John Robins has spoken about his teenage addiction to fruit machines – saying that he could have been driven to suicide had he had access to online gambling at the time.
The Edinburgh Comedy Award-winner said he got hooked on gambling machines in pubs at the age of 16 – but the situation got out of hand and he became desperate and started self-harming.
Speaking in a BBC Three documentary Can You Beat the Bookies?, which drops on iPlayer tomorrow, Robins said he has never tried to make comedy out of that period as 'it means too much to be funny about'.
He told host Lloyd Griffith that he started playing the games 'as a way of switching my brain off… it was just like flicking a switch, where I didn't think about anything.
Robins eventually went to Gamblers Anonymous, saying: 'The situation was getting very out of control and I was very desperate and self-harming.
'This was about 1999-2000 but over the course of going, the make-up of the groups got progressively younger, and as gambling moved online a lot more women started going.
'If I had the same problem now as an 18-year-old as I did then, with access to the internet and apps on my phone, I would probably be dead because I would have killed myself.
'And what is quite scary is that in all the progress that we have made in understanding problem gambling, it's actually easier to become one now than it was 15 or 20 years ago.'
Published: 3 Aug 2019
What do you think?