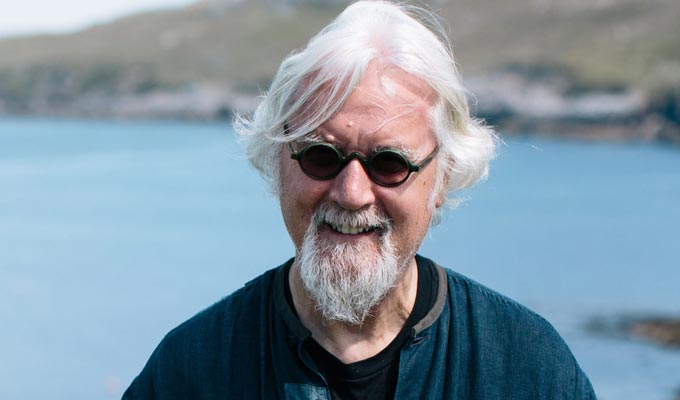 Billy Connolly returning to TV
Billy Connolly will be returning to TV for a new travelogue, six years after he was diagnosed with Parkinson's.

The 76-year-old has retired from stand-up, but he's been spending the last two months filming BillyConnolly's Great American Trail for ITV.

The three-part series will follow the route Scottish immigrants took in the 18th century, The Sun reports.
Connolly's last TV series, Made In Scotland, aired late last year, in which he spoke frankly about his health problems, saying: 'I can feel it and I should. I'm 75, I'm near the end. I'm a damn sight nearer the end than I am the beginning. But it doesn't frighten me, it's an adventure and it is quite interesting to see myself slipping away, as bits slip off and leave me, talents leave and attributes leave.'
He later apologised if he 'depressed' fans.

Earlier this week it was announced that Connolly's last stand-up tour would be screened in cinemas.
Published: 20 Jul 2019
What do you think?