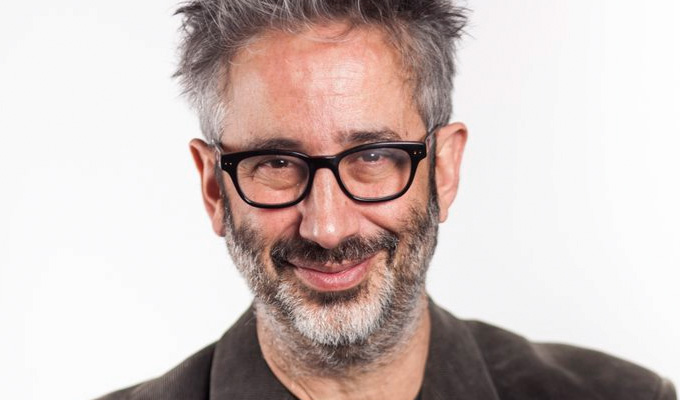 David Baddiel to write four new children's books
David Baddiel is to write four new children's books after signing a new deal with publisher Harper Collins.
The contract will keep the comic writing until 2023 at least.
He said: 'So I've signed a new deal with Harper Collins to do four more kids' books, because it turns out I really love writing them.
The first book in the deal, The Taylor Turbochaser will be out in hardback on October 17 and tells of a disabled 11-year-old petrolhead, whose inventor best friend pimps her wheelchair into an incredible roadster that allows them to go on an epic road trip.
Baddiel said: 'Hopefully, there's something in there for everyone, from eight- year-old Jodie Kidds to 13-year-old Jeremy Clarksons.'
He wrote his first children's book, The Parent Agency, in 2014, and has followed that up with The Person Controller, The Boy Who Could Do What He Liked, AniMalcolm, Birthday Boy and Head Boy.
Between them, they have sold more than a million copies, with his bestseller The Parent Agency, optioned for a film by Fox
Ann-Janine Murtagh, executive publisher at HarperCollins Children's Books told trade magazine The Bookseller that Baddiel 'is an exhilarating voice in the world of children's books, and the energy and confidence of his writing is utterly compelling'.
And of The Taylor TurboChaser, she added: 'Baddiel puts his child protagonists in the driving seat of this fast-paced adventure, creating a brilliant road movie in a book. But at its core is a joyful, tender story of a girl with a heroic heart.'
Earlier this week, a very different Baddiel project was announced: a BBC documentary about Holocaust denial.
• Order The Taylor Turbochaser here.
Published: 10 Jul 2019
What do you think?