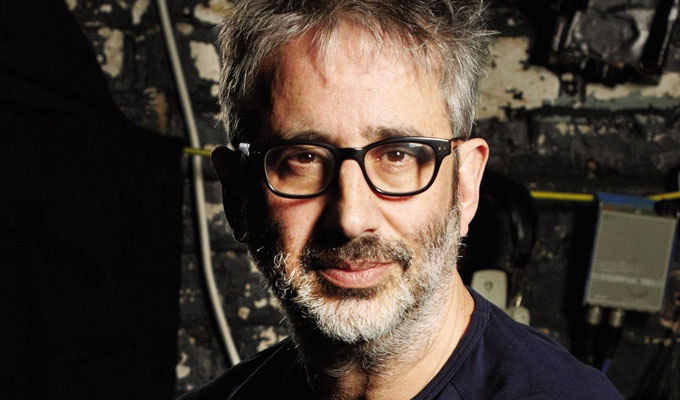 David Baddiel to make a documentary about Holocaust denial
David Baddiel is to make a BBC documentary about Holocaust denial.
The comedian will be investigating the history and modern face of those who deny how millions were slaughtered in the Nazi concentration camps.
He said: 'I've always had a dark fascination with Holocaust denial. The fact that since it happened (indeed while it was happening) forces have tried to undermine one of the most well-documented truths of history seems to me a key battleground in the fight between truth and lies, a battle made more complex by the emergence of new technology, a post-truth world and more insidious, "soft core" forms of denial.
'As the last survivors, including those in my own family, begin to pass away, and with them, living memory of The Holocaust, I'm grateful to the BBC for allowing me to explore this complex subject, in all its difficulty and darkness.'
Baddiel previously wrote the novel The Secret Purpose based loosely on the story of his maternal grandparents, who were Jewish and who fled from the Holocaust.
Before the war, his grandfather, Ernst, was the wealthy director of a brickworks in Germany, employing more than 1,000 people,. But he and his wife Oti fled to Britain, where they arrived in Southampton with only the clothes they were wearing.
The new documentary is provisionally titled Holocaust Denial: A History With David Baddiel and will be an jour long.
Abigail Priddle, the BBC's commissioning editor, says: "There could not be a more important and pressing subject for us to tackle… David Baddiel's intelligence and integrity make him the perfect person to author this film and underlines our commitment to our audience to tackle the most challenging and complex subjects.'
Production credits
Made by: Wall to Wall Media
Executive producer: Emily Shields
Commissioned by: Patrick Holland, Controller, BBC Two and Tom McDonald, Head of Commissioning, Natural History and Specialist Factual
Commissioning editor: Abigail Priddle.
Published: 8 Jul 2019
Recent News
What do you think?