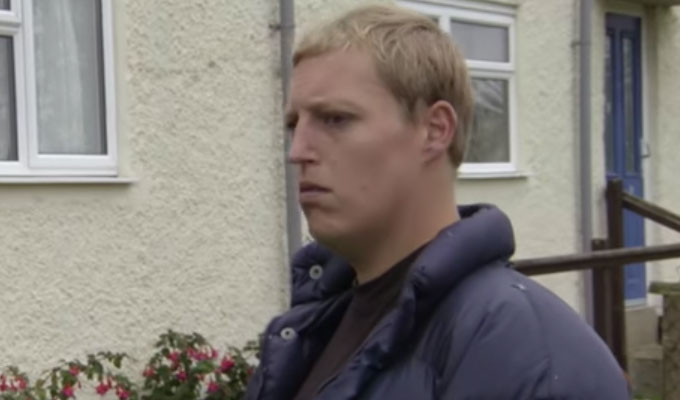 This Country's Michael Sleggs dies at 33
This Country star Michael Sleggs has died at the age of 33 of heart failure.
The news of his death last night comes weeks after the actor, who plays Slugs in the hit sitcom, told his fans that he didn't have long to live.
Sleggs, a long-time friend of creators Charlie and Daisy May Cooper, previously suffered cancer and heart failure, while his character in the BBC comedy was also diagnosed with cancer.
This Country's producer, Simon Mayhew-Archer, was among those paying tribute on Twitter this morning.
He said: 'Michael encapsulated the spirit and humour of This Country. He was a fantastic, talented man who brought tremendous joy to all who knew him & saw him. I loved working with him & will miss him.'
Joe Harris, the leader of Cotswolds District Council, added: ' RIP Michael Sleggs. A pleasure to have known him, we both volunteered at a youth club in Cirencester when we were younger. Always amazed by his strength of character after his complicated health problems while he was growing up.'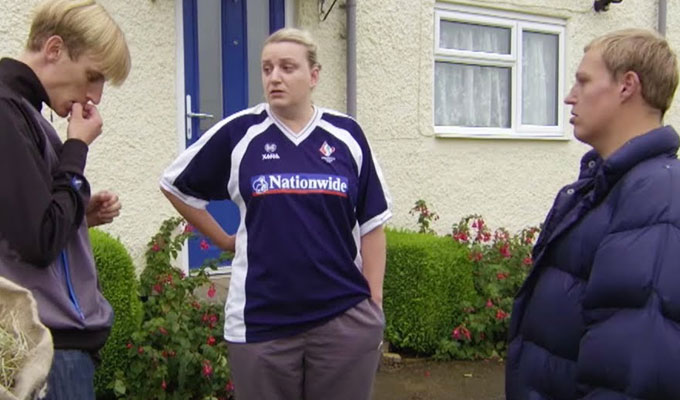 Sleggs revealed his health issues on a public fan page for This Country at the end of May, saying that medics had run out of options..
He wrote: 'Hi friends, as a lot of you are probably aware I've spent a lot of time in and out of hospital over the past few months. This last time it was decided I was reaching the end of options so they've sent me home on palliative care to live out the remainder of my days at home.
'No specific time limit has been given but deterioration has been fairly rapid. I've been sleeping a lot and narrowly dodged a coma by accidentally overdosing on morphine the other day. Anyway as you can imagine this isn't the ideal way I wished things to go and my family are dealing with a lot of grief.
'Just wanted to say I love everyone reading this status so much, you have all been such amazing, kind, caring people who have all touched my life in so many unique and incredible ways. Sorry if this status is too schmaltzy but not everyone has the chance to say goodbye so indulge me lol.'
Taking solace in his Christian faith, Sleggs added that, 'regardless of a few medical issues, I have been blessed with the best life and the best friends and aside from not following God more diligently earlier in life I don't have any regrets.'
Appearing in seven episodes, This Country was Sleggs's acting debut. Slugs was a friend of the Coopers' characters Kerry and Kurtan, and began a relationship with Kayleigh, played by Celeste Dring.
The Coopers based the character on Sleggs himself, although their pal was apparently slow to cotton on.
Speaking to Cotswolds Life in 2017, Charlie said: 'He didn't realise the character was anything to do with him. He went up to Daisy during filming and goes, "I know who the character is based on."
'And Daisy's like, "Yeah I'm sorry mate, I hope you're all right with that." And he said, "It's Paul Fisher isn't it?"'
Just before he died, Sleggs signed a deal with Austin Macaulay Publishers to publish his first book, Memoirs Of A 90s School Boy, 'a comedy/biography about my time at primary school and the different people I met there'.
In their contract letter, which Sleggs posted online, the publisher called the manuscript 'entertaining and irreverent'.
Here is a clip of Slugs trying to persuade Kerry and Kurtan to join him in completing his bucket list:
Published: 10 Jul 2019
What do you think?