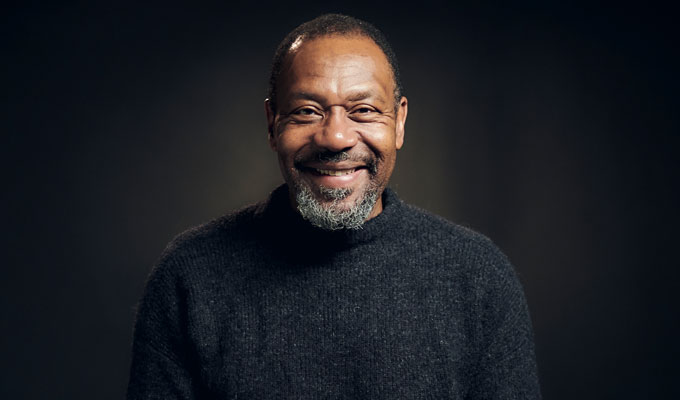 Lenny Henry to look at race in comedy
Sir Lenny Henry is to front a new documentary series about comedy shows that have tackled the topic of race.
The three-part series for the Gold channel will cover the likes of Rising Damp, Desmond's, Goodness Gracious Me and Chewing Gum.
Sir Lenny said: 'It is glorious to be presenting such a brilliant culturally significant programme. Respect is due to all pioneers who paved the way to a more inclusive world of comedy.'
Iain Coyle who commissioned the series – entitled Lenny Henry's Race Through Comedy – said: 'I'm proud to be involved in this project.
'It's funny, entertaining and educating. There's amazing insight and some brilliant clips. It's an illustration of just how much has changed over the decades and how much more hasn't.'
The show is being made by Douglas Road Productions, the company established by Sir Lenny in 2014 with the aim of working with and developing diverse talent both in front and behind the camera.
The series will feature interviews with stars of the shows and their celebrity fans, and air on Gold in the autumn.
Sir Lenny is also hosting the clip show Trust Morecambe And Wise for Gold later in the year.
Lenny Henry's Race Through Comedy
Production credits
Made by: Douglas Road Productions
Written by: Carlton Dixon, Sir Lenny Henry.
Commissioned by: Iain Coyle, head of comedy entertainment
Ordered by: UKTV's director of commissioning Richard Watsham and Steve North, UKTV's genre general manager for comedy and entertainment.
Executive producers: Sir Lenny Henry and Angela Ferreira
Series producer: Carlton Dixon
Published: 1 Jul 2019
What do you think?