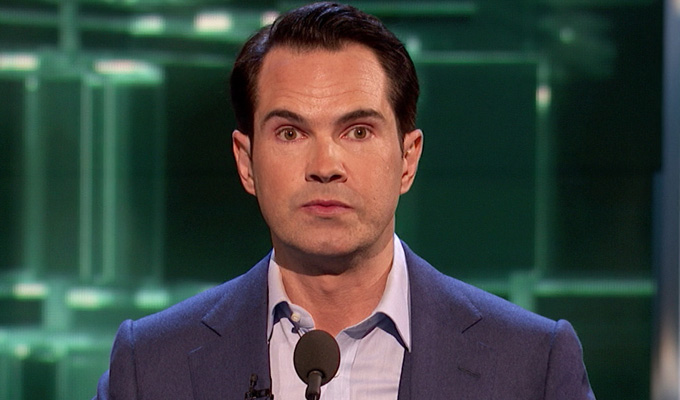 Jimmy Carr under fire over dwarfism joke
Jimmy Carr has come under fire for making a bad-taste joke about dwarves in his latest stand-up show.
The comic has been widely criticised after asking audiences on his Terribly Funny tour: 'Is a dwarf an abortion that made it?'
Charity Little People UK has asked Carr to drop the joke – while fellow comedian TanyaLee Davis has also called him out over the gag.
Davis, who makes light about her own 3ft 6in height in her routines, asked Carr on Twitter: 'You have met me. Am I an abortion who made it?'
Writing on Facebook she expanded: 'So often, when I tell average height friends of the abuse that I - a person with dwarfism - and so many others just like me receive, almost daily, from strangers in the street, they react with incredulity. "I can't believe that happens!", they say, shocked. "*How* does that happen? How do people think like that?"
'This. This is how it happens.'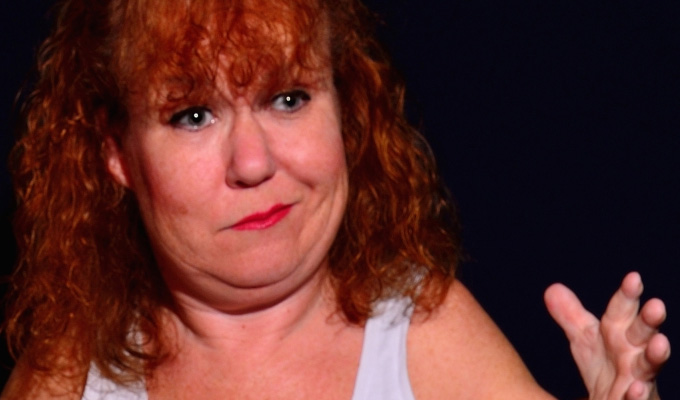 She said Carr uses the 'power and platform he has' as a major TV star 'only to punch down, only to shit all over a community he's never been part of, only to fuel a centuries-old tradition of abuse against people like me, my friends, my family...only to be able to say shit like that, cash in, check out, and walk away.
'He doesn't have to live with the consequences of a joke like that, the pain it causes, the ridicule it fosters, the abuse it encourages. We do.
'He doesn't have to hear shouts of "m*dget!" from passing cars or gangs of passing youths. We do.
'He doesn't have to walk into a bar, see a stag do, and walk right back out because jokes like his has made it unsafe for people like us. We do.
'This. This is how it happens.'
In a statement, Little People UK – which was set up by Life's Too Short star Warwick Davis – they said: 'We are saddened that in 2019 we have to deal with such prejudice to the dwarfism community
'Comments such as this are offensive to people with dwarfism and are incredibly detrimental to their wellbeing.
'People with dwarfism simply want to live their lives just like everyone else… to potentially hear a member of the public repeat such a comment, after seeing a stand-up show, can affect them for their entire life.
'This causes unnecessary distress and anxiety through no fault of the person with dwarfism, simply because they have a genetic difference. '
And they said the comment would be particularly damaging for parents of people with dwarfism, saying: 'To hear such "jokes" about their child can have long-lasting effects.
'We strongly urge reconsideration of using people with dwarfism as the subject of jokes. We appreciate comedy is a matter of personal opinion, however in 2019, people with dwarfism should not have to live with the consequences of being the subject of someone else's humour.'
In 2016 Ofcom ruled that Carr broke broadcasting rules by making a joke about dwarves on The One Show.
He said: 'I tried to write the shortest joke possible, so, I wrote a two-word joke which was: "Dwarf shortage".
And then added: 'If you're a dwarf and you're offended by that, grow up.'
The regulator received 11 complaints and declared: 'We found Jimmy Carr's comments, which attempted to derive humour from the medical condition of dwarfism, were capable of causing considerable offence.
'Although one of the presenters made an apology towards the end of the programme, we considered it was not sufficient to mitigate the offence caused by Mr Carr's remarks.'
• Carr has also upset fans of K-Pop band BTS after making a joke on Australian TV programme 20 To One. The Brit star said: 'When I first heard something Korean had exploded in America, I got worried. So I guess it could've been worse - but not much worse.'
Published: 21 Jun 2019
What do you think?