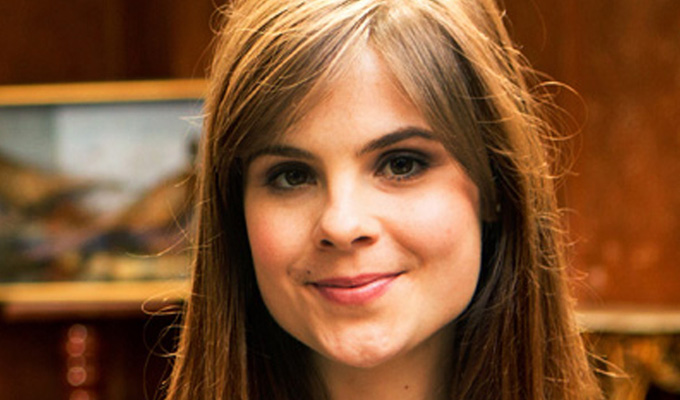 Amy Hoggart gets her own American TV show
Amy Hoggart is to front her own show on America's TBS network.
The British comic is currently a correspondent on the channel's topical show Full Frontal with Samantha Bee, and Bee will be one of the executive producers on the new project, which has been picked up for a series.
In the show – which has yet to be named –the 'underqualified wannabe psychologist' Hoggard will tackle a topic that makes life harder and try to make Americans feel better about it. Suggested subjects include monogamy and polyamory, friendship and shame.
Hoggart – who actually has a master's degree in experimental psychology from the University of Sussex – said: 'I'm so relieved to be finally getting my money's worth after an expensive and so far useless psychology course.
'I'll be exploring the topics we all have a hard time coping with, learn why we do the insane things we do, and unnecessarily demean myself for laughs.'
The 33-year-old daughter of journalist and broadcaster Simon Hoggart was born in Washington DC, but moved to the UK when she was just four.
A former member of the Cambridge Footlights troupe, she started her career with the 'insufferably cute' character Pattie Brewster on the London stand-up circuit.
She became known to US audiences in 2014 through Almost Royal, a faux-reality show on BBC America in which she and Ed Gamble duped Americans into thinking they were minor royals.
Hoggart joined Full Frontal in 2016.
Published: 17 May 2019
What do you think?