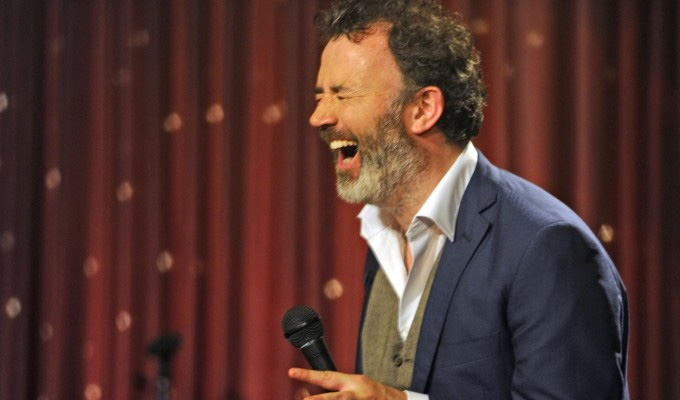 Tommy Tiernan's chat show to return
Tommy Tiernan's Irish chat show is returning for a third series.
And it is moving from a midweek to a primetime Saturday night slot on RTÉ One.
Eight new episodes will air from May 4, maintaining the format that the comedian will not know the guests until the sit down to be interview.
Tiernan said: 'The chat show is unusual in the way that it creates a space where anything can happen and I feel very lucky to be in the hands of such wonderful researchers who really are the people that put the whole thing together.
'I just turn up and talk, they're the ones who curate it. The guests as well show a remarkable amount of generosity in agreeing to do it with me because its a conversation without a safety net."
Executive producer Justin Healy added: 'Tommy has a way of connecting with people instantly, a skill which is a joy to watch.
'To have a host completely in the dark as to who is going to walk on to the set is a gamble that only Tommy could pull off.
'From internationally known stars to lesser known faces, Tommy gets them to reveal an awful lot of themselves which at times is compelling and at times uncomfortable, but always engaging.'
Published: 19 Apr 2019
What do you think?