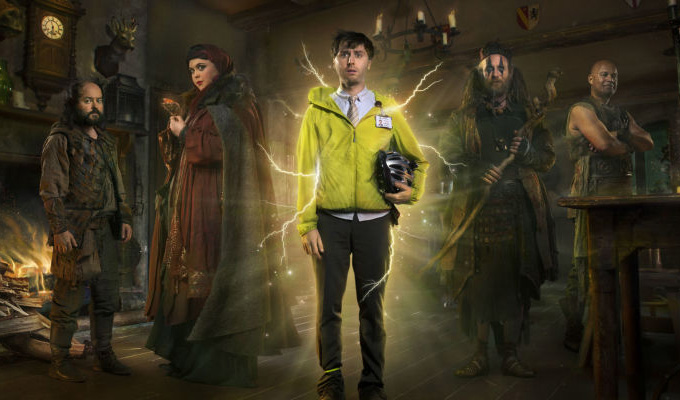 Zapped out of existence
Fantasy comedy series Zapped has itself been zapped out of existence.
Broadcaster Dave has confirmed that the show, starring James Buckley as a marketing assistant abruptly transported to a parallel world, has been cancelled after three series.
The show also starred Sharon Rooney, Paul Kaye, Ken Collard and Louis Emerick as the eccentric inhabitants of Munty. Guest stars have included Steve Coogan, whose company Baby Cow makes the show, Sally Phillips, Sylvester McCoy and Tim Key.
A publicist for Dave's parent company UKTV confirmed the news after Buckley revealed it on a live YouTube stream.
The broadcaster said: 'We have made three brilliant series of Zapped and have loved every minute of Brian's adventures in Munty, it's been an absolute joy.
'But all good things must come to an end and we have no current plans for a fourth series.'
The show, created by by by Dan Gaster, Will Ing and Paul Powell, launched in 2016 with a trial run of three episodes, with two full series of six episodes in 2017 and 2018.
Published: 17 Apr 2019
What do you think?