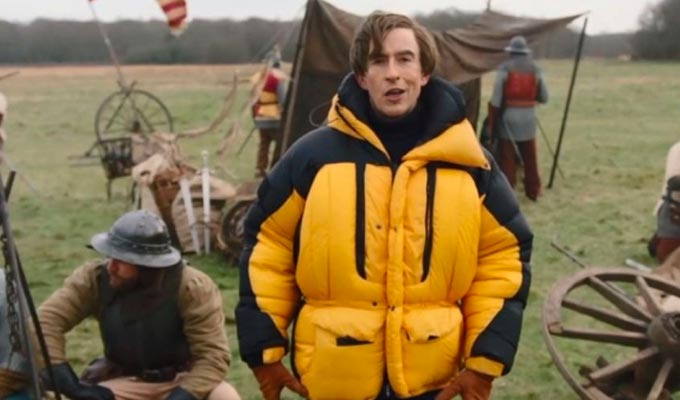 Alan Partridge to front an epic history of Britain
Alan Partridge's forthcoming series is a Simon Schama-style historical documentary of Britain, Chortle can reveal.
Production has begun on the BBC One show, provisionally titled And Did Those Feet, With Alan Partridge, with filming set to begin in May.
Rob and Neil Gibbons will once again direct and share writing duties with star Steve Coogan.
Dave Lambert, who produced the Partridge documentaries, Scissored Isle and Welcome to the Places of My Life, is also on board, with the series being made by Coogan's production company Baby Cow.
However, Chortle understands that after appearing in the last two Partridge series, Tim Key will not be reprising his sidekick role as Simon Denton.
In This Time With Alan Partridge, which finished on Monday, the hapless broadcaster suggested that 'what's fascinating about history is that unlike bread in a bakery or love in a marriage it is never going to run out'.
He also took part in a re-enactment of the Peasants Revolt of 1381, running a sword through scores of extras, and had some on-air rivalry with history presenter Sam Chatwin, played by Simon Farnaby.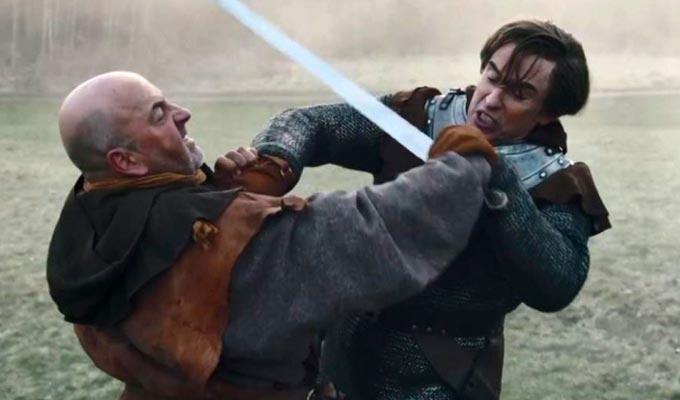 The Gibbons brothers have previously said they were planning a series with Partridge presenting a history of Britain in which he will 'probably bite off more than he can chew'.
Neil Gibbons told The List magazine in February that he and his brother are also making a non-Partridge comedy, 'a different BBC Two sitcom of our own shooting later in the year. And thank fuck for that. You can turn into Alan if you're immersed for too long.'
Here is a clip of Partridge discussing the history of work in Britain:
- by Jay Richardson
Published: 5 Apr 2019
What do you think?