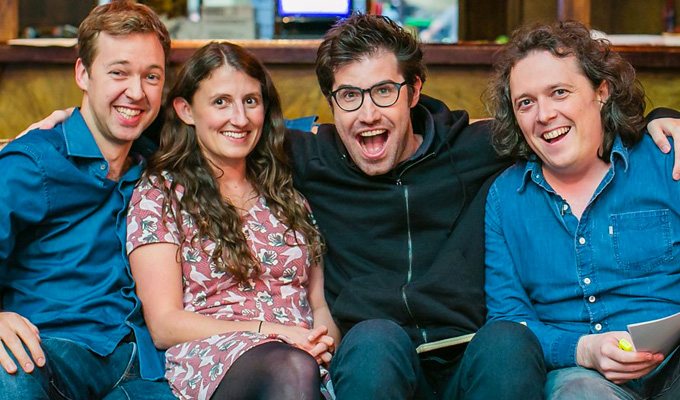 No Such Thing As A Fish wins a shit prize
The No Such Thing As A Fish podcast has scooped a major prize for promoting science – a glass of fresh alpaca shit.
Slightly more impressively, the team of QI researchers behind the informative comedy will also receive €20,000 (£17,000)
James Harkin, Andrew Hunter Murray, Anna Ptaszynski and Dan Schreiber will collect the Heinz Oberhummer Award for Science Communication in Vienna on November 25.
The accolade is named after an Austrian physicist, sceptic – and private alpaca breeder – who was active in popularising scientific ideas, especially through new media and his theatre show Science Busters, as well as a weekly radio broadcast.
It is the first time the award has gone to a podcast, and the citation for the No Such Thing As A Fish team said: 'No subject is too absurd, no fact too unbelievable, no discovery too bizarre. The topics range from the gender characteristics of an octopus to Charles Darwin's bassoon; they discuss what the Second World War has to do with carrots and how long to cook a Space egg.
'And, for the 40 minutes you are listening, with a sense of wonder and a lot of laughter, you often don't notice just how much you have learned. This kind of indirect transfer of knowledge is just what Heinz Oberhummer had in mind when he co-founded the Science Busters in 2006.'
Organisers added: 'Hopefully they can take the trophy with them to England after Brexit.'
Published: 4 Apr 2019
What do you think?