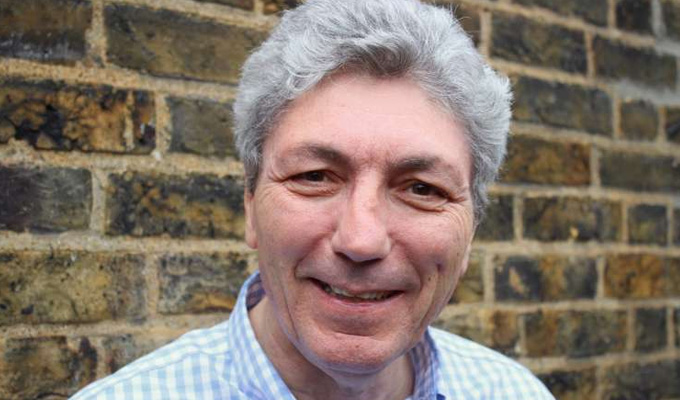 Vicar of Dibley writer's first comedy tour... at the age of 66
The week's best live comedy.
Sunday March 17
GLASGOW: The city's comedy festival continues all week with tonight's offerings including shows from internet star Gary Meikle at the Garage, Irish sketch trio Foil Arms And Hog at the Kings Theatre and Best Scottish newcomer nominee Susan Riddell at Blackfriars Basement.
Tuesday March 19
LONDON: Paul Mayhew-Archer - co-writer of The Vicar of Dibley, among many other comedy shows, starts his first ever stand-up tour, at the age of 66. It is about his diagnosis with  Parkinson's, the healing power of laughter and taking serious illnesses less seriously.  He has a residency at the Soho Theatre this week before hitting the road. Dates.
LONDON: Disability charity Leonard Cheshire is holding its first every comedy fundraiser at the Backyard in Bethnal Green, with a line-up that includes Adam Hess, Ken Cheng,Tim Renkow and Twayna Mayne.
SALFORD: It's the final heat of Chortle's student comedy award at the New Adelphi Theatre on the university campus tonight. It's not just open to students and you might just witness the future of comedy. Tickets.
Thursday March 21
BRISTOL A hometown gig for Edinburgh Comedy Award co-winner John Robins, who headlines a strong bill at the Chuckle Busters night at the 1532 Performing Arts Centre alongside  Maisie Adam and Tom Taylor.
LONDON: With a bill like this, it's no wonder that the  Stand Up For Shelter fundraiser at the Shepherds Bush Empire has long sold old. James Acaster, Jo Brand, John Bishop, Jon Richardson, Josh Widdicombe and Desiree Burch are on the bill, if you can find any returns...
Saturday March 23
PORT SUNLIGHT: There's a strong and varied  Funhouse Comedy Club  line-up at the Gladstone Theatre tonight with Brennan Reece, Jo Caulfield,  El Baldiniho and Barry Dodds.
Published: 17 Mar 2019
What do you think?