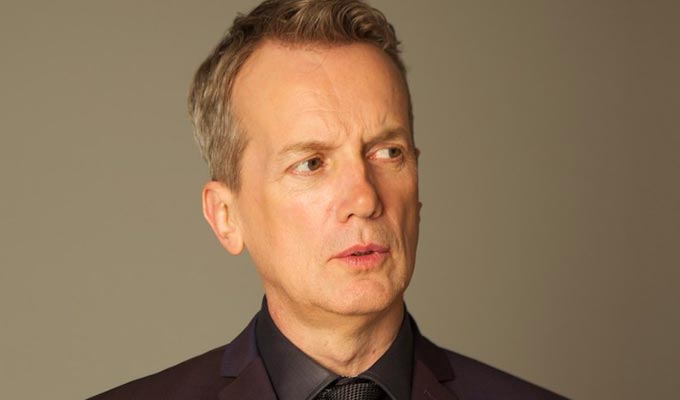 Frank Skinner to host ten-hour radio show
Frank Skinner is to broadcast for a ten-hour stint on Saturday to celebrate a decade on air at Absolute Radio.
His show, kicking off at 8am, will also feature a reunion with David Baddiel as well as a guest appearance from Tim Key plus regular co-hosts Emily Dean and Alun Cochrane.
Over the day, Skinner will also co-host Rock n Roll Football with fellow comic Matt Forde, and Andy Bush's indie disco show.
And jingles will be replaced with ukulele versions, to reflect the comic's love of the instrument.
Skinner said: 'I have to admit I'm slightly scared at the prospect of ten hours of continuous radio. I'll be extremely proud if I can get through it without a career-ending remark.'
Paul Sylvester, content director of Absolute Radio called Skinner one of radio's biggest stars, adding: 'Over the last decade, Frank has consistently created some of Absolute Radio's finest moments. His passion is unabated, his work rate is phenomenal and his relationship with his audience is unbounded.
Skinner's weekly audience is around 900,000 people and in 2015, he was inducted into the Radio Academy Hall of Fame.
Published: 12 Mar 2019
What do you think?