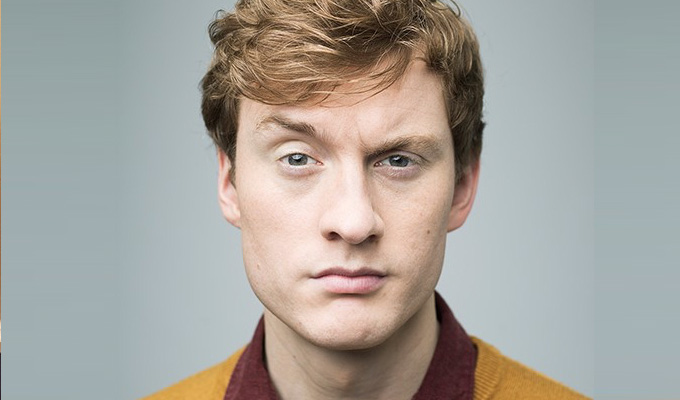 James Acaster writes a second book
James Acaster has written a second book, revealing his obsession with buying music that was released in 2016
Perfect Sound Whatever will be published by Headline in August, and is his second after the autobiographical Classic Scrapes.
Headline's commissioning editor Richard Roper told trade website The Bookseller: 'James's first book is already a cult classic, and the follow-up promises to be even bigger.
'In Perfect Sound Whatever, he takes us along an uplifting, hysterically funny and genuinely moving journey, complete with a whole new round of vintage scrapes that only James Acaster could wind up in.'
Acaster added: 'This has been a big old project for me and I feel extremely lucky to be able to turn it into a book. I bought over 500 albums, all released in 2016, because I was having a tough 2017 and thank god this book finally gives me something to show for it.
'This is a book about obsession, mental health and reconnecting with modern day music again. Oh and also about the greatest year for music of all time – 2016.'
Acaster's annus horribilis is also the subject of his latest stand-up show, Cold Lasagne Hate Myself 1999, which returns to the Vaudeville Theatre in London's West End next week ahead of a national tour.
The book promises such anecdotes as getting trapped in a New York blizzard, stealing a cookie from Clint Eastwood and disrespecting a pensioner on live TV.
Published: 22 Feb 2019
What do you think?