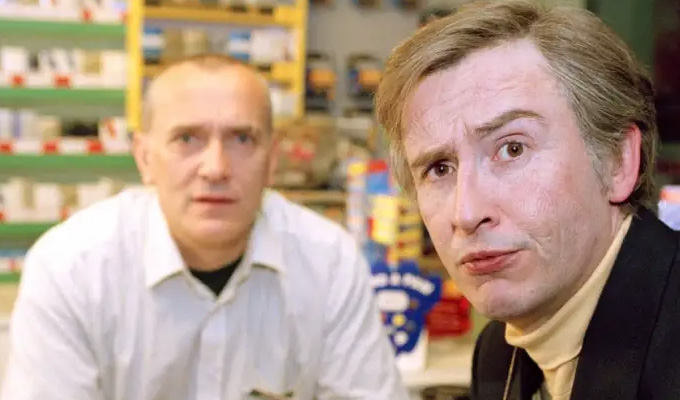 Could Alan Partridge's Geordie pal Michael be making a comeback?
A
lan Partridge's erstwhile Geordie friend Michael could be making a comeback, Steve Coogan has hinted.
The character, played by Simon Greenall was the handyman in the Linton Travel Tavern in the first series of I'm Alan Partridge, leaving the hotel to work in a petrol station for the second.
But the ex-squaddie was apparently killed off in the 2013 Alpha Papa movie, jumping off Cromer pier to distract a gunman bearing down on Partridge.
The film's credits said he search for Michael was 'called off after 45 minutes' and in Partridge's book, it was revealed that Michael was presumed dead.
But at a preview screening of the forthcoming This Time With Alan Partridge, host Emily Maitlis asked Steve Coogan: 'Dare I ask, is Michael going to make a comeback at all? Is he fully dead?'
The star replied: 'He's um.. well, watch this space. We've got plans for Michael.'
In a previous interview, Greenall had said fans shouldn't hold their breaths for a comeback, saying that Partridge as a character had 'moved on' from his days on local radio and staying in roadside hotels.
Published: 14 Feb 2019
What do you think?