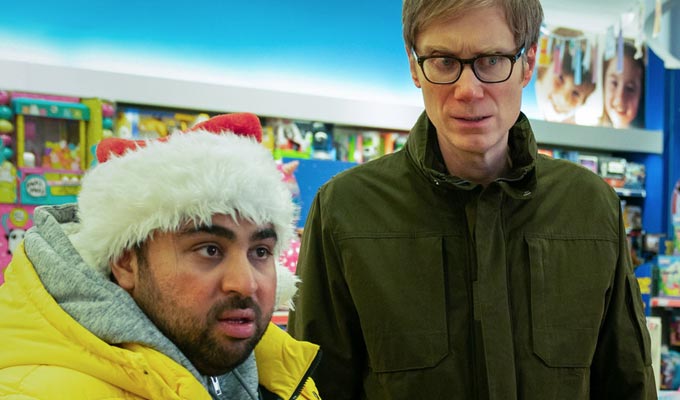 BBC unveils its Christmas comedies
The BBC has announced the highlights of its Christmas schedule.
In news that may be of interest to comedy fans – some of which has already been announced.
• BBC Two is to mark 20 years since Goodness Gracious Me arrived on screens with a programme running down the ten most memorable sketches as chosen by fans. The show will also feature interviews with the show's stars and celebrity fans.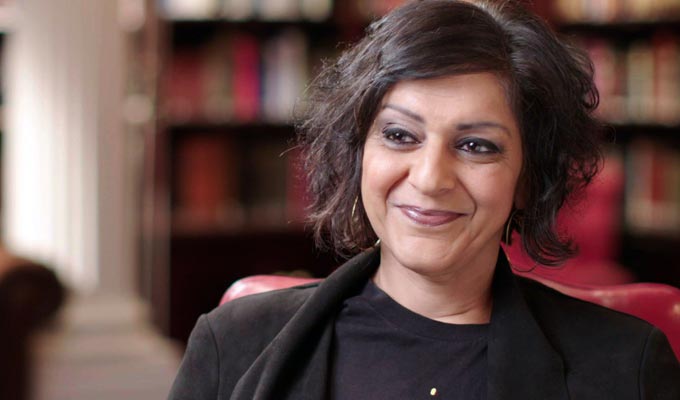 • Lee Mack's sitcom Not Going Out is to air its first live episode, as we reported on yesterday.
• BBC Two is to air two episodes of Morecambe & Wise, lost since their original broadcast in 1968, and rediscovered in a derelict cinema in Sierra Leone, as we reported earlier this month.
• As also previously announced, Stephen Merchant and Asim Chaudhry will star in the one-off Click & Collect, playing two mismatched neighbours on a road trip to get a hard-to-find must-have Christmas gift, Sparklehoof the Unicorn Princess. The first picture has today been released, above.
• A Christmas edition of The Misadventures of Romesh Ranganathan puts the comic in the frozen wastelands of the Canadian Arctic. Read more here.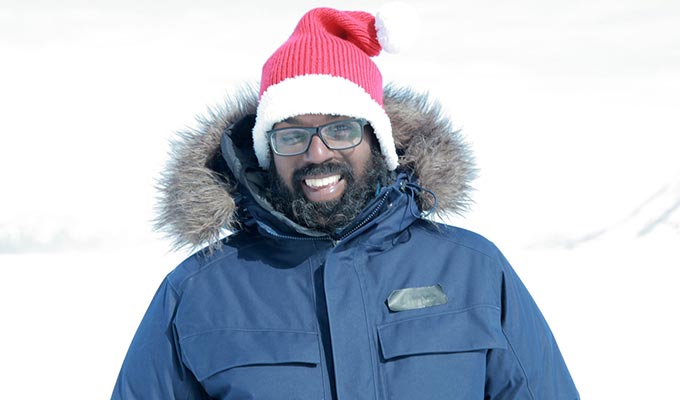 • Alan Davies is to star in a BBC One adaptation of David Walliams's bestseller The Midnight Gang. Read more here.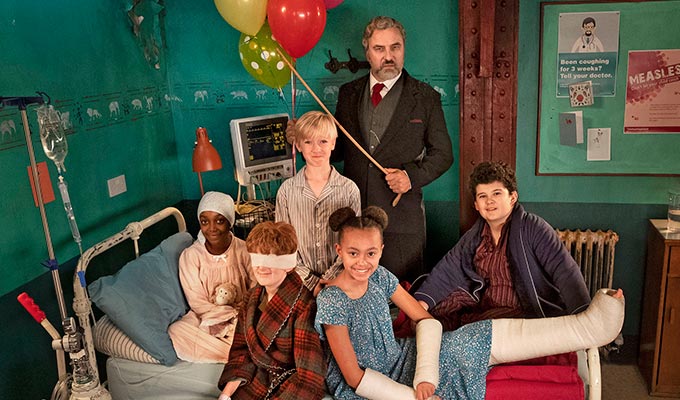 • The League Of Gentleman's Mark Gatiss has written a chilling Christmas tale for BBC Four. In The Dead Room, Simon Callow plays the veteran presenter of a radio series based around horror stories. But one night he discovers that all is not quiet in the eerie studio. Gatiss says of the half-hour show: 'The Christmas ghost story is a wonderful and vital TV tradition and one which has found its natural place on BBC Four.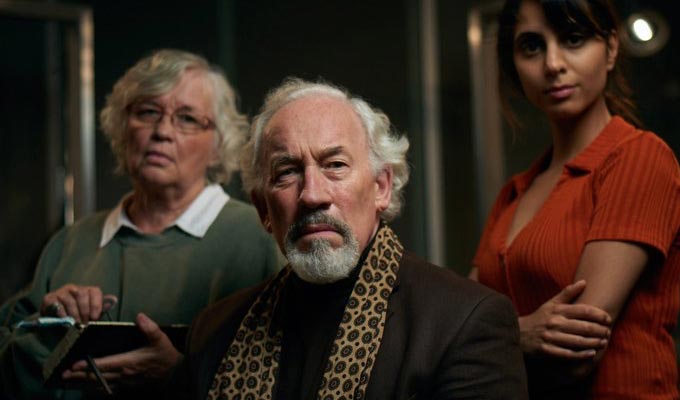 • Kenneth Branagh guest stars in a Christmas special for Upstart Crow as a 'mysterious stranger'. Ben Elton's sitcom picks up with the Shakespeare household as the family comes to terms with the cruel loss of their 11-year-old son Hament.
• BBC Two will pay tribute to Ken Dodd in How Tickled We Were, a major new biography charting his long and successful career of the Knotty Ash comic, as previously reported by Chortle. Among the friends and family being interviewed is Sir Ken's widow, Lady Anne Dodd who said the programme will be a 'special documentary about his life's work and his unique relationship with the British public.'
• BBC One will air a Christmas special of The Young Offenders, in which residents of the estate where tearaways Conor (Alex Murphy) and Jock (Chris Walley), and hard-pressed mum Mairead (Hilary Rose) live have created a barricade to fight off an eviction notice from the council.
• John Cleese is filming a Christmas episode of sitcom Hold The Sunset, entitled If I Were A Wise Man, co-starring Alison Steadman, Jason Watkins, Sue Johnston, Anne Reid, Joanna Scanlan and Rosie Cavaliero,
• Rhys Thomas's spoof round-up-show Year In The Life of a Year returns for a third year, moving to BBC Two from its former home on BBC Four.
• BBC One will air two Mrs Brown's Boys specials, one in which Agnes struggles with an Alexa-style device; and a second in which she is asked to deliver a eulogy for a neighbour she never knew – or liked.
• QI, Mock The Week, Live At The Apollo, Would I Lie to You? and Rob Beckett-fronted singing show All Together are all getting Christmas specials. More
• The fourth series of Two Doors Down will launch this Christmas, with Arabella Weir Doon Mackichan, Jonathan Watson, Elaine C. Smith, Jamie Quinn, Kieran Hodgson and Alex Norton.
Charlotte Moore, director of BBC content, said: 'Once again this year, Christmas promises to be a very special time on the BBC. We've got a wonderful array of stars to keep everyone entertained.'
Published: 27 Nov 2018
What do you think?