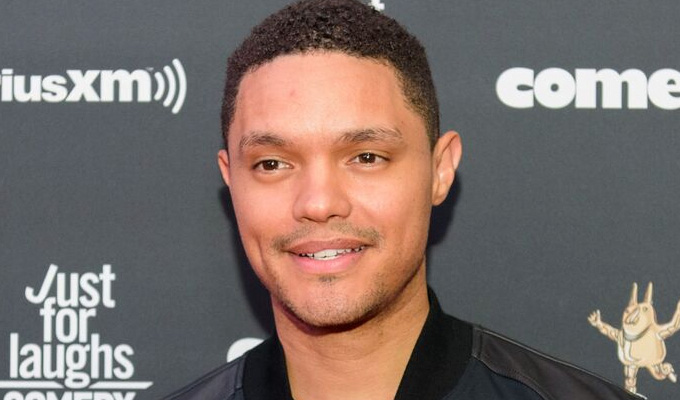 Noah's larks
The week's comedy on demand.
The Comedy Underground
Ashley Storrie hosts this stand-up night which aired on BBC Two in Scotland last night. Recorded at the Gilded Balloon Basement beneath Edinburgh's Rose Theatre, the line-up includes Susan Riddell, Stuart McPherson, Christopher KC, Donald Alexander and Ray Bradshaw.
It's the first in BBC Scotland's Funny Firsts pilots, which also includes online-only content. Watch here
Comedian Rap Battles
Also part of the Funny Firsts strand, The Wee Man's regular night at the Stand has been recorded for iPlayer release (but at the Caves rather than its regular venue). Episode one is a battle between right and left as Leo Kearse trades rhyming insults with Rob Mulholland, and the second is class warfare between Will Naameh, aka MC Hammersmith, and Kirsty Morrison.
Don't Ask Fern
In another Funny First, comedian Fern Brady answers relationship questions from members of the public, despite being very poorly qualified for the job. Watch here
Trevor Noah: Son of Patricia
The South African-born Daily Show host's latest stand-up special dropped on Netflix this week, with charming storytelling, astute observation from an outsiders' viewpoint and comments on race and being immigrant, delivered with gentle bafflement rather than fire-in-the-belly fury. Watch here
Donald Glover: Weirdo
Also out on Netflix this week is this 2012 stand-up show from the Atlanta and Childish Gambino star, with a playful look at race as well as more flippant topics such as his love for Cocoa Puffs and Toys "R" Us (remember that?).
Looking remarkably young, Glover plays u up his goofball status as he confesses his love for Cocoa Puffs and Toys "R" Us (remember that?). Watch here.
Punching Henry
There's a huge cast of comedy faces in this 2016 film about the life of a struggling satirical songwriter – real-life musical comic Henry Phillips as a fictional version of himself.
Among the cast are Jim Jefferies, Doug Stanhope, Sarah Silverman, Tig Notaro, Myq Kaplan, Al Madrigal, Nikki Glaser, Silicon Valley creator Mike Judge – and Britain's own Matt Kirshen.
It's available now on Amazon Prime.
Life Sucks
This possible sitcom, set in a high school in 2001, has been knocking around the US networks for half a dozen years, but when no one picked the idea up, the sketch group who created it – Dinner For One – raised $85,000 from crowdfunding to make it themselves. And although a number of broadcasters considered the pilot, none greenly it. So it is now going up online - below is a trailer and the first two episodes can now be viewed on Laughspin.
Published: 24 Nov 2018
What do you think?